LIMITED STOCK...CLOSE OUT, END of LINE

Fantem In-Wall Dimmer
Turn your existing light switch into a smart dimmer.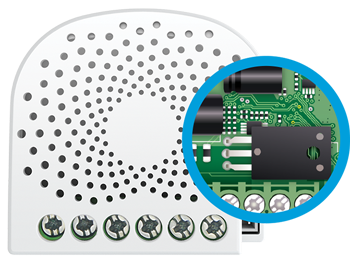 The Fantem Nano Dimmer functions include turning lights on/off in addition to dimming lights, lamps and other lighting devices.
The In-Wall Dimmer is an intelligent dimming device which also has the ability to monitor load power in real-time.
Make any dimmer switch wireless connected.



Perfect lighting is key to a smart home.
Installed behind your existing switches, the Fantem Nano Dimmer enhances all of your existing lighting without forcing you to change your lightbulbs or switches.
Designed to work with all modern bulbs, including LEDs, perfect lighting has never been this8 simple or smart.
Product Highlights:
​Works with or without neutral wire

Smooth dimming

Extremely small

Supports: Adjustable LED, CFL, fluorescent, incandescent and halogen lighting

Surge and overload protection

Secure communication - AES 128

Adjustable Soft Up & Down Ramp rate.

Use existing switching or TEM Push Button manual switches.

​
Refer to Engineering Specifications for full Install Procedure.
Specifications:
Power input: AC 100v to 240AC

Maximum current: 1.2A

Standby power consumption: 1W

Operating temperature: 0 °C - 40 °C

Operating humidity: 20% - 80% RH

Z-Wave range: 30m indoors

Frequency AU  921.42MHz 
​
• Works with or without neutral wire
• Works with existing light switch
• Smooth dimming
• Extremely small
• Supports: Adjustable LED, CFL, fluorescent,
incandescent and halogen lighting
• Surge and overload protection
• Secure communication - AES 128
• Power input: AC 100v to 240v, 50Hz / 60Hz
• Maximum current: 1.2A
• Standby power consumption: 1W
• Operating temperature: 0 °C - 40 °C
• Operating humidity: 20% - 80% RH
• Z-Wave range: 30m indoors
• Countries: AU 921.42MHz
• Size: 42 x 40 x 20mm
• Certification type RCM
Fantem Smart Dimmer
Brand: Fantem
Product Code: ZWFT111-B
Availability: In Stock
Related Products
Tags: Fantem