RM-Pro-4 Now available.
Broadlink RM Pro - Original Version

RETIRED - Model No Longer available

This is original version that works with HomeSEER, VERA and Z-WAVE.Me 

Automation Hubs.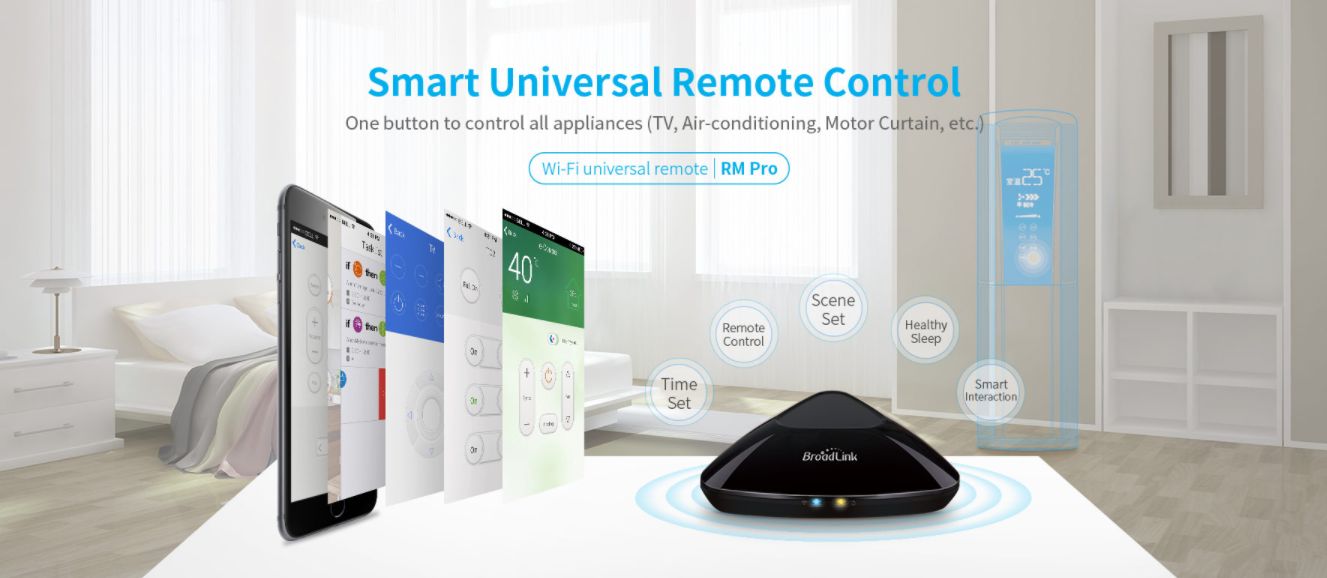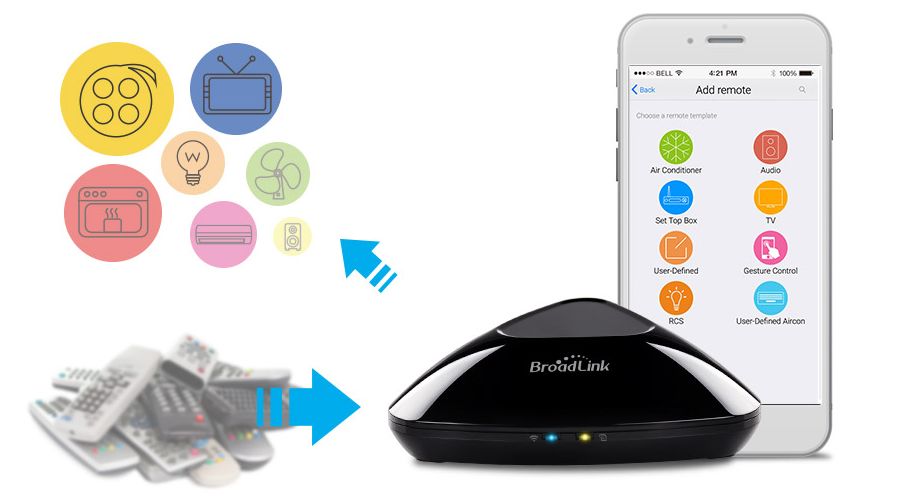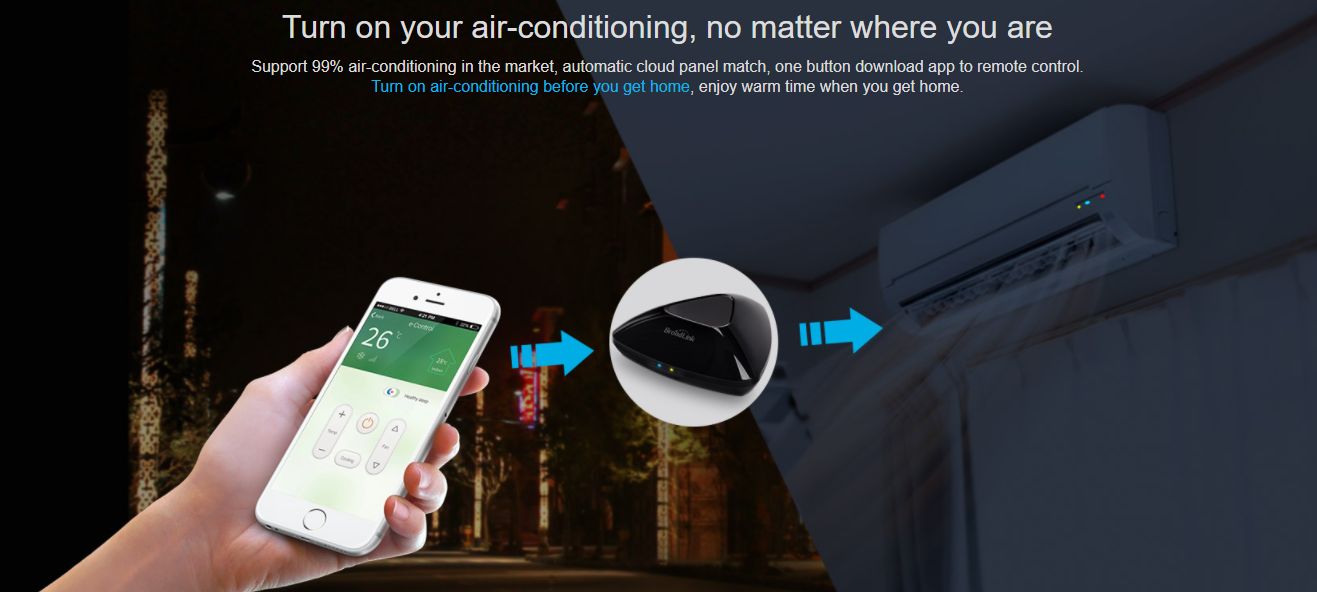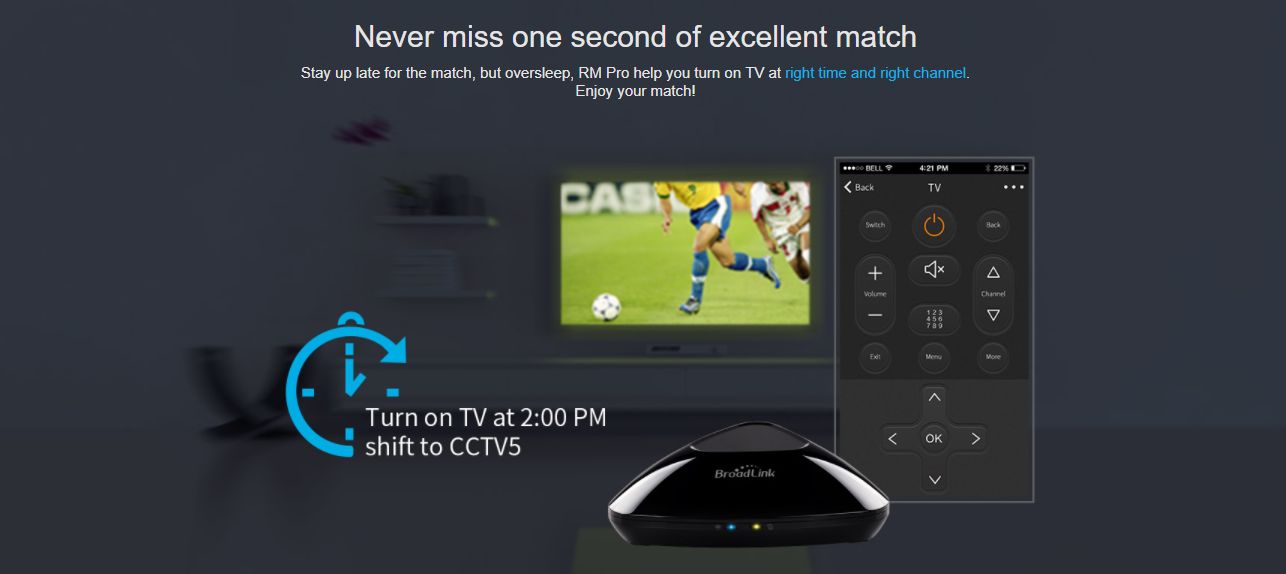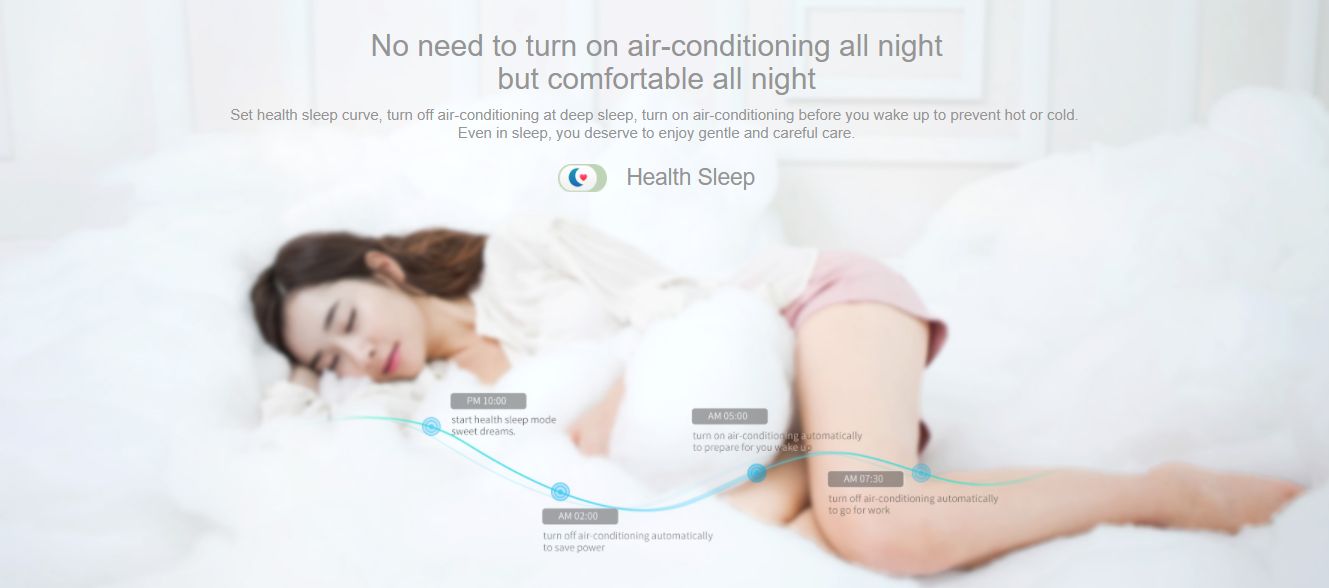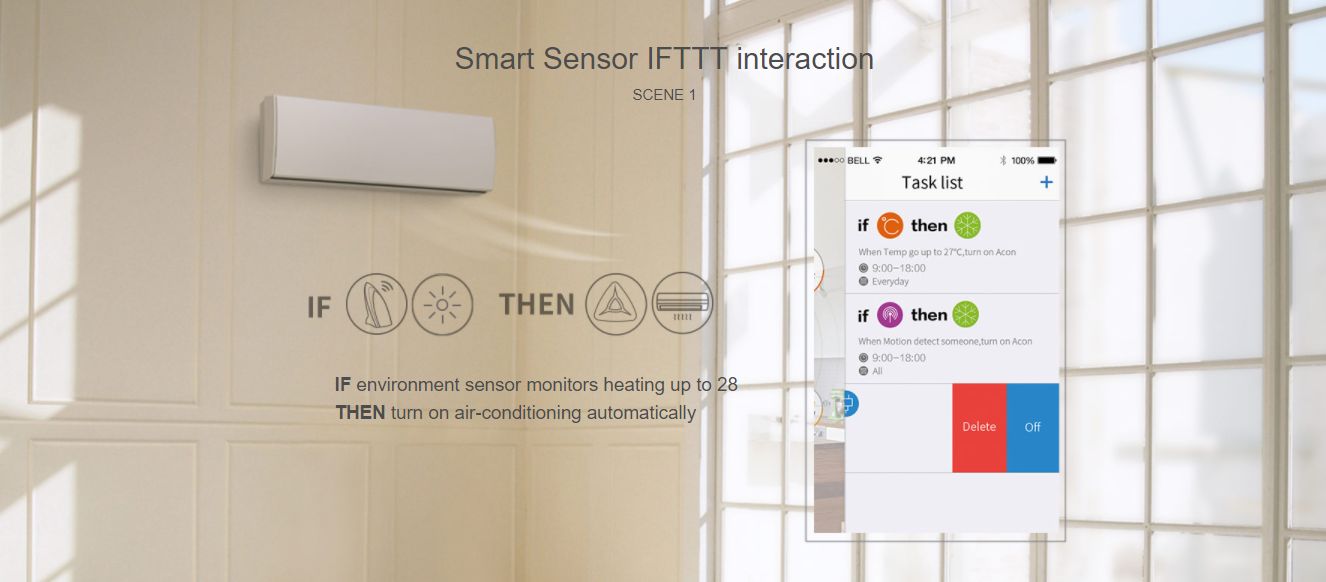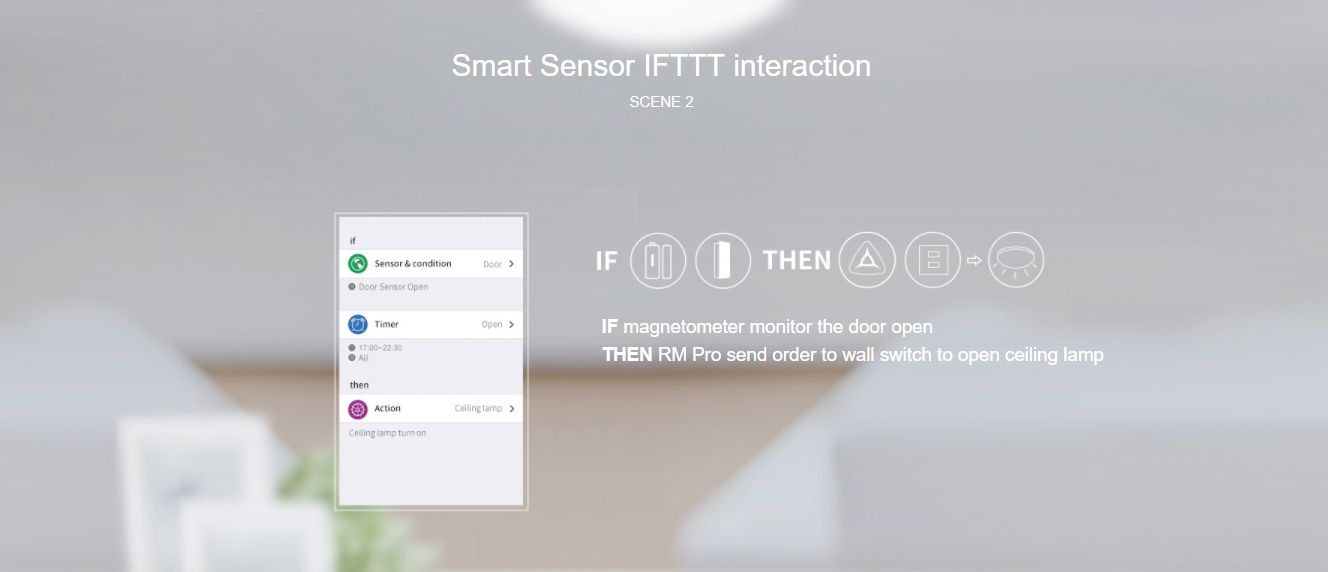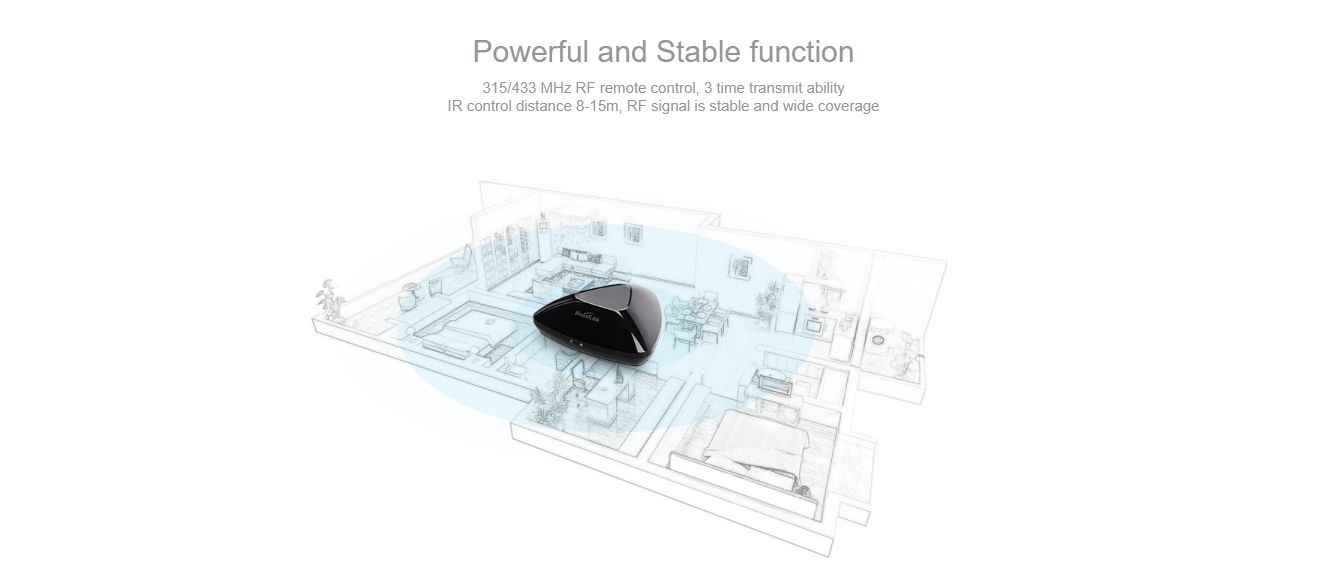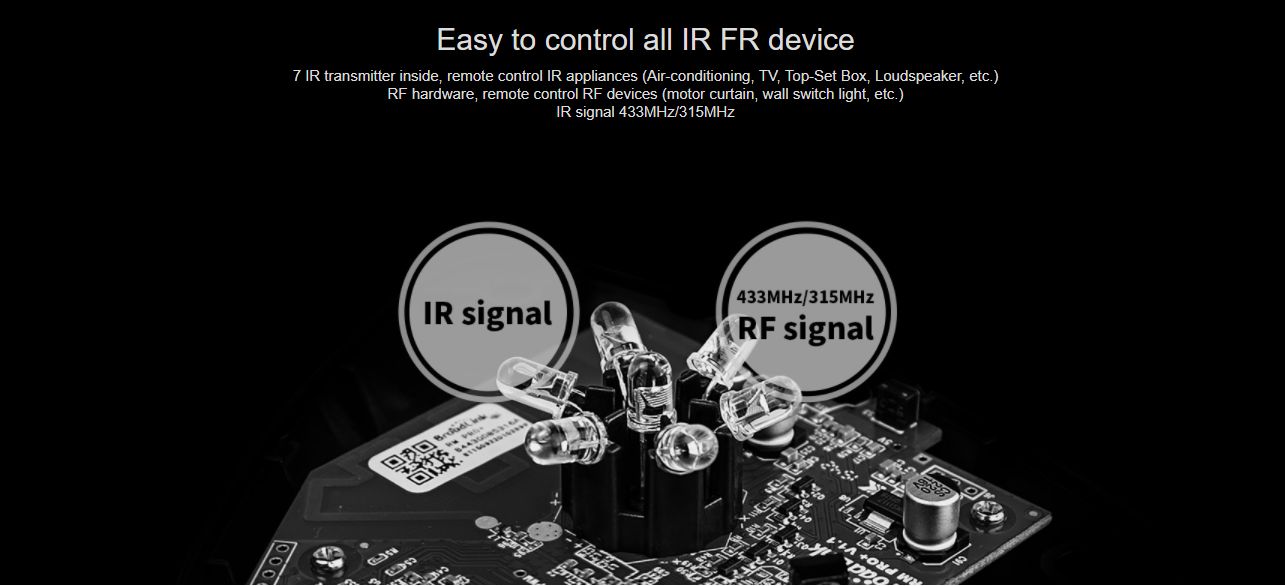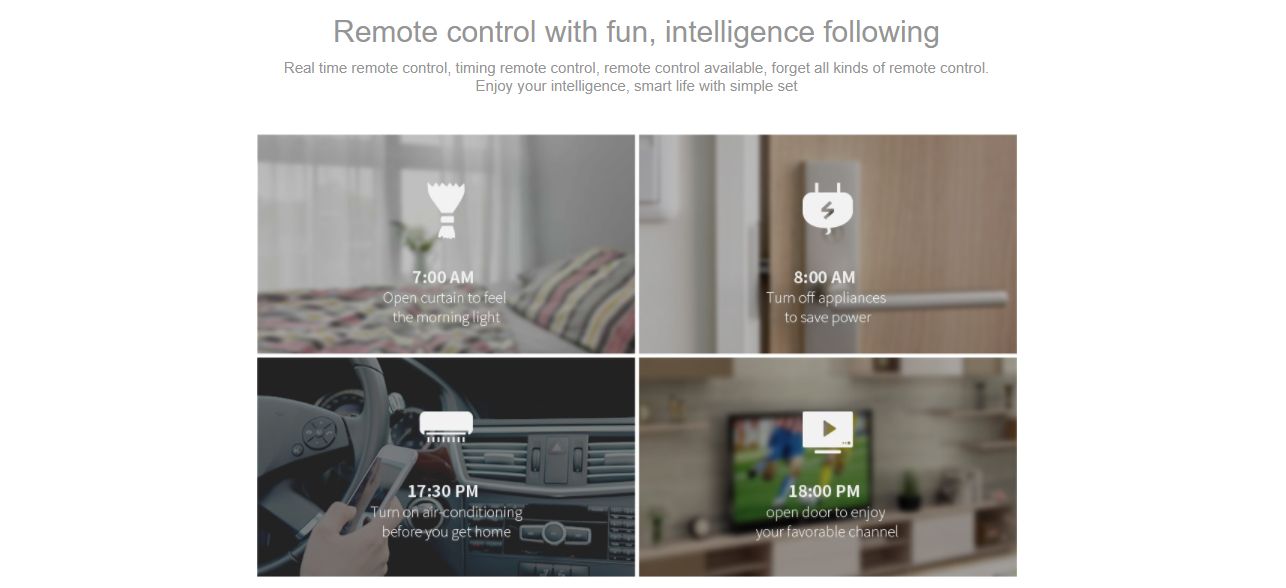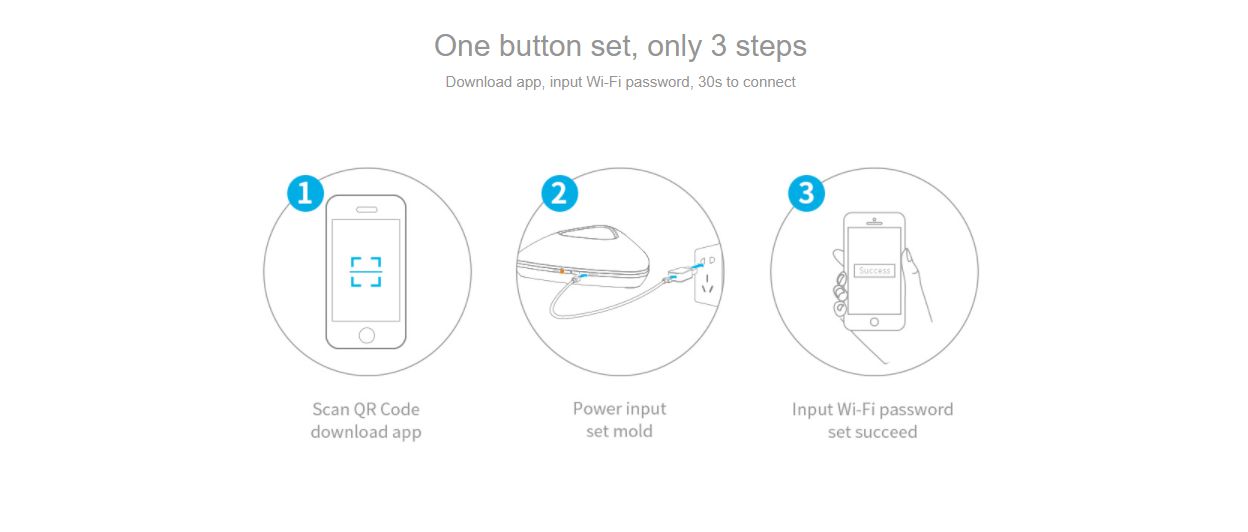 Official Australian Edition only from Black Cat Control Systems.
Supplied with Australian Power supply and USB Cable and fully Certified to AUS/NZS Standards.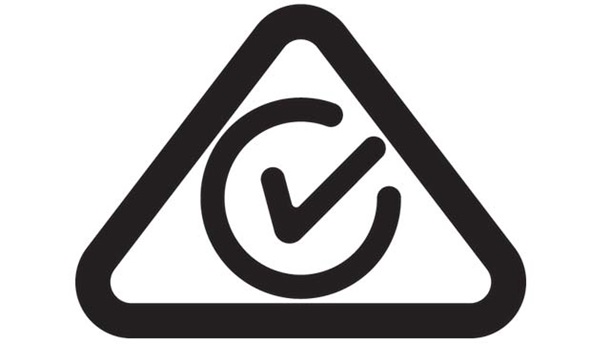 RF Frequency 433.92
FREE Shipping on 3 or more
.
IR Remote:
Supports 5,000+ models of Home appliances, TV's, Set-Top Box's, Air-Conditioning, Media, Amplifiers, Curtains…
No matter which IR remote or RF remote, you only need one smart phone to control everything.
RF Remote:
Most 433.92 mHz devices such as Ceiling Fans,Window coverings, Awning etc..
FAQ
How do I know what my Fan/Awning/Window Covering Frequency is.
Find the FCC Approval Number and Google. It will return the Frequency that the device is certified to.
Input Voltage 5V DC
Input Current ≥1A
Working Temperature 0~55℃
Working humidity ≤85%RH
Wi-Fi Frequency 2.4GHz 802.11b/g/n
Standby power consumption ≤1W
Infrared frequency 38K
Control All Directions
RF 433.92 mHz
Dimensions 114.5L × 109W ×36H (mm)
Hardware Fast-connection Wi-Fi module
3D simulation antenna
iOS 7.0/Android 4.0 and above
Black Cat IR RM PRO-AUS
Brand: Broadlink
Product Code: BCBLPRO-AUS
Availability: Out of Stock End of Line
Related Products
Tags: Broadlink, HAC, Automation Controller, RF, IR