LIMITED 

STOCK...CLOSE OUT, END of LINE

Control any switch.
From anywhere. 
Wirelessly.
Fantem Dual In-Wall Switch
More convenient lighting control.
In-Wall Switch (Dual) allows on/off control of any wall switch, including lights or power outlets. It can connect to 2 external switches to control the loads independently.
Product highlights:
Control from anywhere

Control sockets or switches

Automation and scheduling

Extremely small

Built-in surge protection

Secure communication - AES 128

Scene Controller option available using S2.

Refer to Engineering Specifications for full Install Procedure.

In-Wall Switch is a Z-Wave Switch specifically used to allow on/off control of existing wall switches,
including lights or power outlets.
In the event of power failure, non-volatile memory retains all programmed information relating to the unit's operating status.

Power sockets and light switches: amazing inventions.
They literally changed the world.
But if you're not standing right next to them or can't reach them, they're limited.
No more. The future is smarter. So is your home. Fantem Smart Switch offers complete wireless control of your switches and sockets.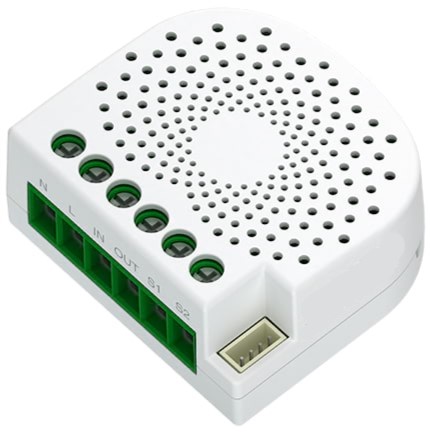 Fantem Dual Smart Switch
Brand: Fantem
Product Code: ZWFT140-B
Availability: In Stock
Related Products
Tags: Fantem