LIMITED STOCK...CLOSE OUT, END of LINE

In Wall Dual Switch with Energy Metering


More convenient lighting control.
Dual In all switch allows on/off control of any wall switch.
It can connect to 2 external wall switches to control loads independently or use S2 as a scene controller.

Product Highlights:
Control from anywhere.

Power Switches.
Use with Automation or Scheduling.
Extremely Small.
Built In surge protection.
Secure Communication- AES 128.

Scene Controller option available using S2.
Specifications:
 Power Input: 120VAC to 240VAC, 50Hz to 60Hz

10A resistive load for AU version

 Standby: <0.8W

 Operating temperature: 0 °C - 40 °C

 Operating humidity: 20% - 80% RH

 Z-Wave range: 30m indoors

AU Frequency 921.4mHz

WARNING:- This is NOT a Dry Contact (Isolated) Device.

Refer to Engineering Specifications for full Install procedure.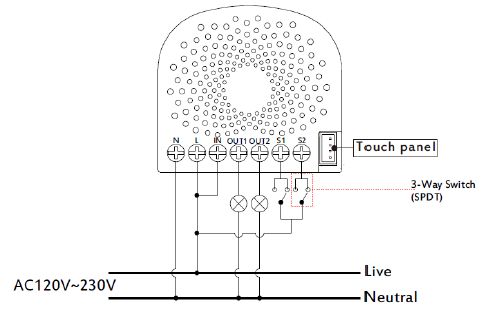 Fantem Dual Smart Switch with Energy Metering
Brand: Fantem
Product Code: ZWFT132B-M
Availability: In Stock
Related Products
Tags: Fantem