The SOS/remote 4 Button Fob is a Z-Wave Plus remote control device.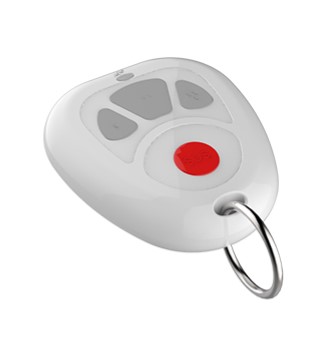 Communicates either to a Home Automation Controller or directly to a Alarm such as the Black Cat Multi-Message Centre.
The 4 Button FOB is battery powered and can work in any Z-Wave Environment.
The Red Button is the Alarm function the other 3 buttons are selected function buttons.
Homeseer:- All functions.
Vera: SOS Button only.
Black Cat 4 Button Z-Wave Key Fob
Brand: Black Cat
Product Code: ZWBCFOB4-AUS
Availability: Out Of Stock
Related Products