Out of Stock - Chip Shortage Delievry End of May 2023.

Black Cat Control Systems Universal Automaton Controller
p
owered by Award winning Homeseer Software.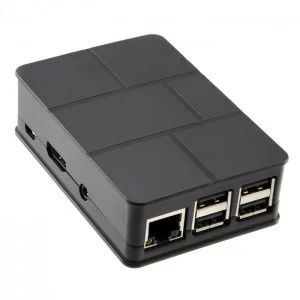 One of the  smallest and most affordable smart home controller which is compatabile with most Home Automation Systems.
Why Choose BCCS Universal Automation Controller? 
 

Every BCCS UAC is powered by  award winning smart Homeseer Automation software which  is the culmination of nearly 20 years of research and development.
 
This UAC comes with HS4 software which includes the TUYA Cloud natively.
KNX ans Shelly 

Plug I

n's are available.
Black Cat HS Versions support Z-Wave Back Up & Restore.
Reliable & Fast Locally Processed Automation
The BCCS UAC process's all your automation locally, ensuring the highest level of reliability and performance. You won't experience the "delays" that are common with Internet-reliant solutions like 'smart hubs' and 'gateways'.
---
Safe & Secure
Every BCCS UAC is designed to store all your sensitive information right there at home, never in the cloud. This helps to prevent hackers and prying eyes from seeing your personal data and custom home automation schedules.
---
Internet-Independent
Most Home Automation Software offers  web services which simplifiy the process of controlling your home remotely but is not required to automate your home. Your BCCS UAC will continue to control your home 24/7, even when the internet is down or there's a web service outage.
---
Works with (Nearly) Everything
BCCS UAC are designed to work with thousands of products from hundreds of manufactures using most popular home automation technologies.
---
Amazon Echo / IFTTT/ Google
Leverage the latest technology with your HomeSeer-powered home! Use Amazon's popular 'Echo' to control your home by voice and create IFTTT 'Recipes' that integrate with more than 300 web products, apps and services from around the world!
Black Cat Universal Automation Controller-HS4 Software
Brand: Home Seer
Product Code: BCCSUAC-AUSHS4
Availability: In Stock
Related Products
Tags: Homeseer, Software, Z-Wave, BCCS Universal Controller, Tuya