Available mid April  2022 - Pre Order Now.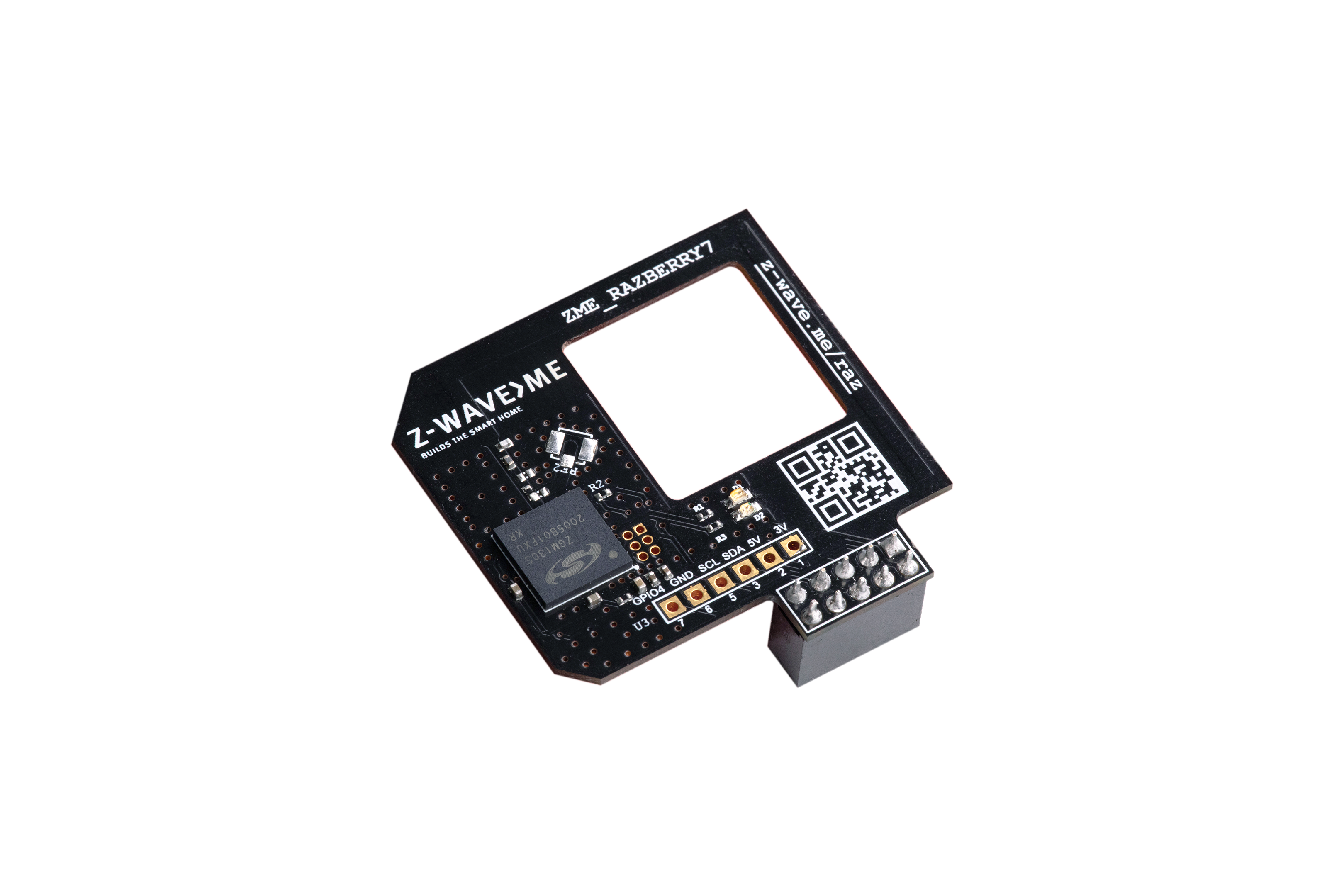 RaZberry 7 is the new version of the old well-known RaZberry updated with the new 7th gen Z-Wave chip.
As always, Z-Way software is included in the price of RaZberry 7.
It also supports all open-source projects like Home Assistant, OpenHAB, Domoticz, OpenZWave, FHEM, Z/IP, Z-Ware and others. Like the previous RaZberry, it has a lot of network diagnostic tools available when used with the Z-Way software.
Homeseer compatible.
RaZberry 7
Brand: Z-Wave.Me
Product Code: RaZberry 7
Availability: In Stock
Tags: Z-Wave Gen 7, Dongle