TEM 2M Push Button set.
IM Button set retrofits into standard plaster clip.
2M button set may require HM40-U wall box and fitting (some cutting of plaster maybe required).
Buttons are available for LED-Dimmer or Plain, if using 2 Button set, order 2 LED's and  2 Indicator buttons, for Dimmer 2 TM12PW10 buttons will be required.
Contact us before ordering for 2 Button version as there are many diferent combinations available.
Refer to 
http://www.temelectrical.com.au/
  for a complete catelog of Surrounds-Buttons and combinations.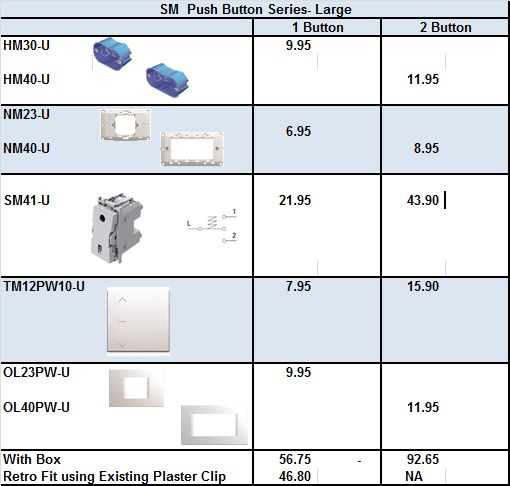 Contact us for technical details.  
TEM-PW2M-R- Switch
AUD $ 46.80

---

10 or more AUD $ 37.44
Related Products
Tags: TEM