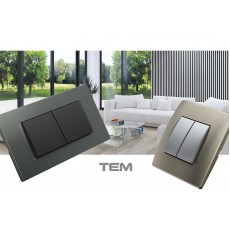 We present the new trendy colours ANTHRACITE (AN) and TITAN (TI). They are available in all sizes for decorative cover plates Line and Soft.

At the end of 2019, the following decorative cover plates will be withdrawn from our offer and will then only be available until the stocks run out:
Line:
OL_ _MG (mint green)
OL_ _SE (stone emerald)
Soft:
New anthracite and titan colours of Line and Soft decorative cover plates are already available.