KNX Building Automation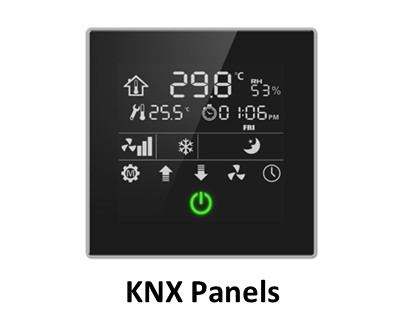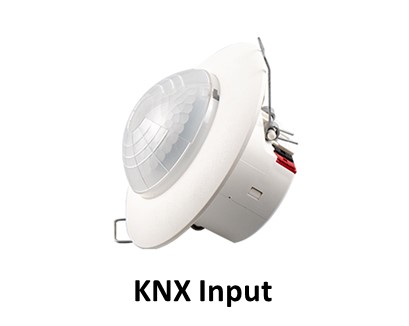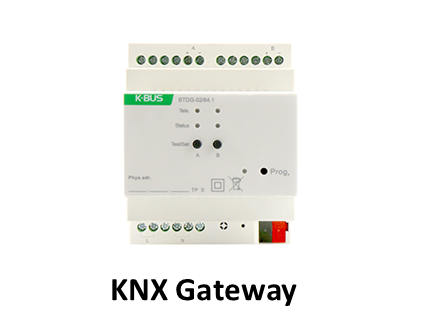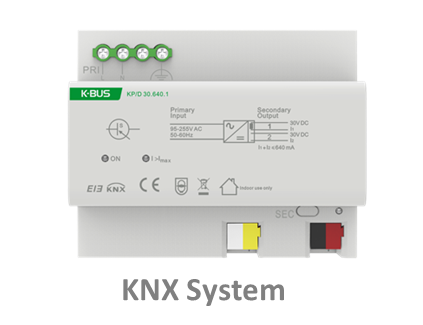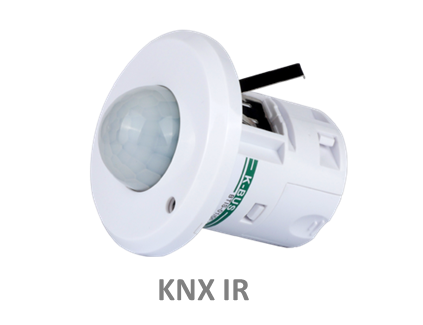 KNX Secure now available. Full Product Catalogue and Price List available here:

GVS USD Price List & Catalogue November 2023

Prices shown in the Products lsitings are in Australian Dollars and are subject to change due to Currency Fluctuations.
Use as a Price Guide only and contact us for exact pricing or down load the latest Price List.
Buy in conjunction with either TEM, EisBaer SCADA or PEAKnx-YOUVI  for further discounts.


https://www.knx.org/wAssets/videos/KNX-for-Everyone.mp4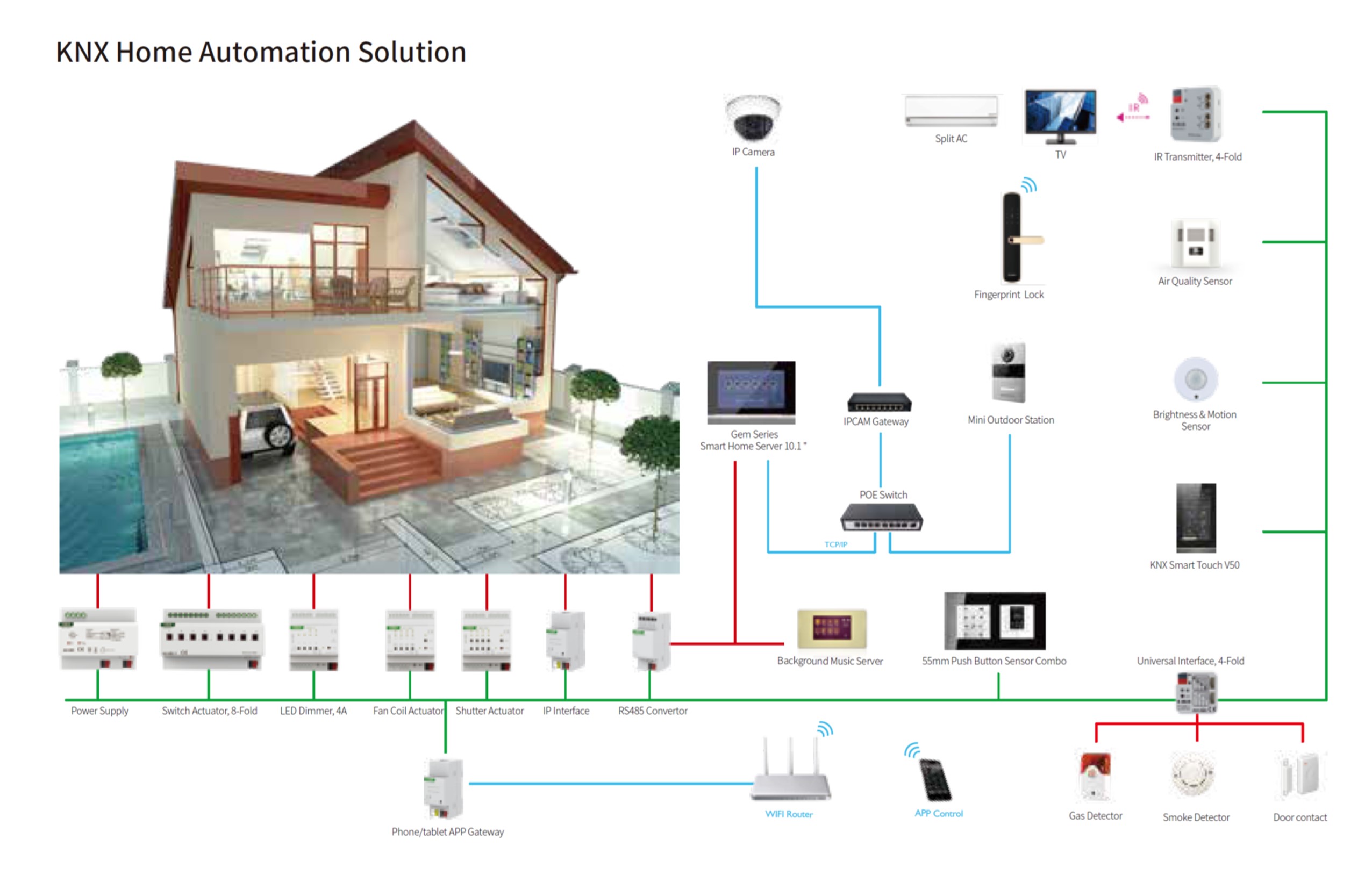 Full-feature: You are able to realise switching, dimming, curtains, scenes, air conditioning, fresh air, floor heating, home theater, background music, air quality management and many other functions in a unified platform to achieve full house intelligence;

Multi-terminal: Users can control smart home systems through smart panels, touch screens, sensors, mobile terminals, etc.

Independance: Based on KNX technology, all devices can work independently, even if they do not affect each other;

Flexibility: Different function loops can select corresponding function modules according to the needs of use, which enhances the pertinence and professionalism of use;
Multiple choices: Users of each functional module are free to choose products from different brands, which increases the choice of richness and enhances the integrity and cost performance of the overall solution;

Customization: Different products and solutions can be selected for customized services according to different intelligent needs of each user;

Safety: The front-end switch panel is free of dry contact signals, no strong voltage output, so it is within the absolute safety range for human contact.

KNX Apartment Solution: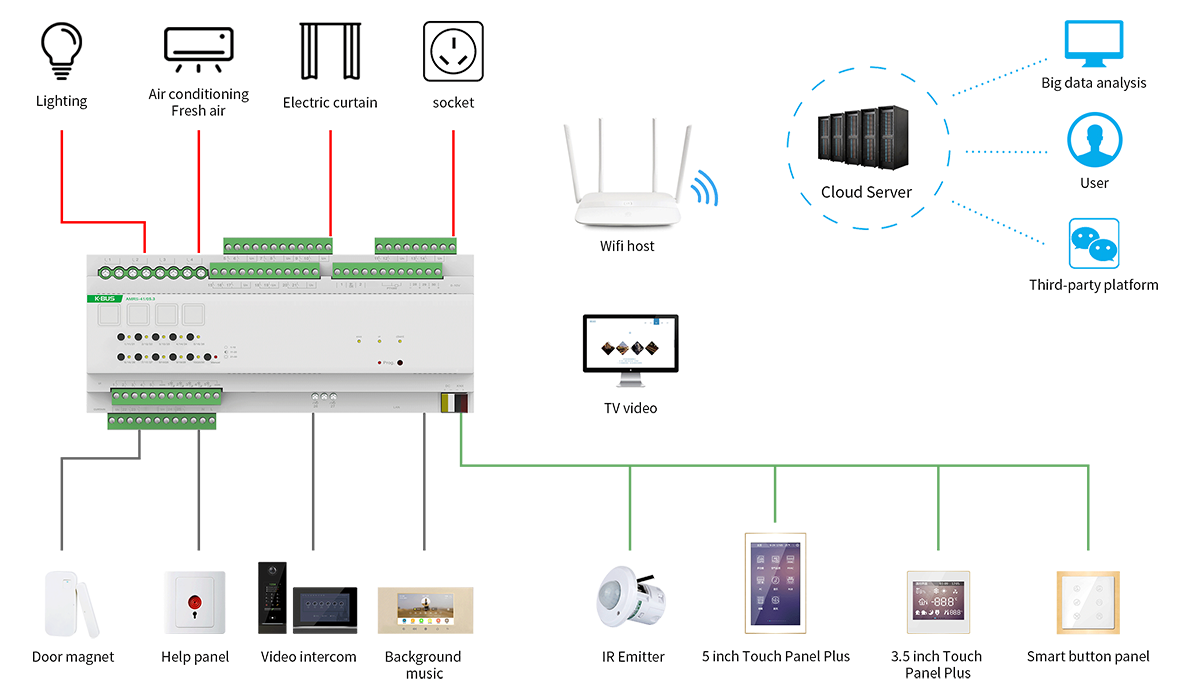 High integration: centralized management of KNX smart home system

Multiple choices: Increase the user's selectivity to the switch panel by means of dry contact input, better matching the decorative style;

Small size: The centralized module greatly saves installation space and effectively improves product cost performance;

Multi-function: integrates functions such as switch, dimming, curtain, fan coil, dry contact input, 485 interface and IP interface;

Operationality: All control circuits are equipped with manual operation for easy pre-commissioning and post-maintenance;

Flexibility: Different control function loops can be changed to switch loops according to usage requirements, adding functional richness and no waste;

Safety: The front-end switch panel is free of dry contact signals, no strong voltage output, so it is within the absolute safety range for human contact.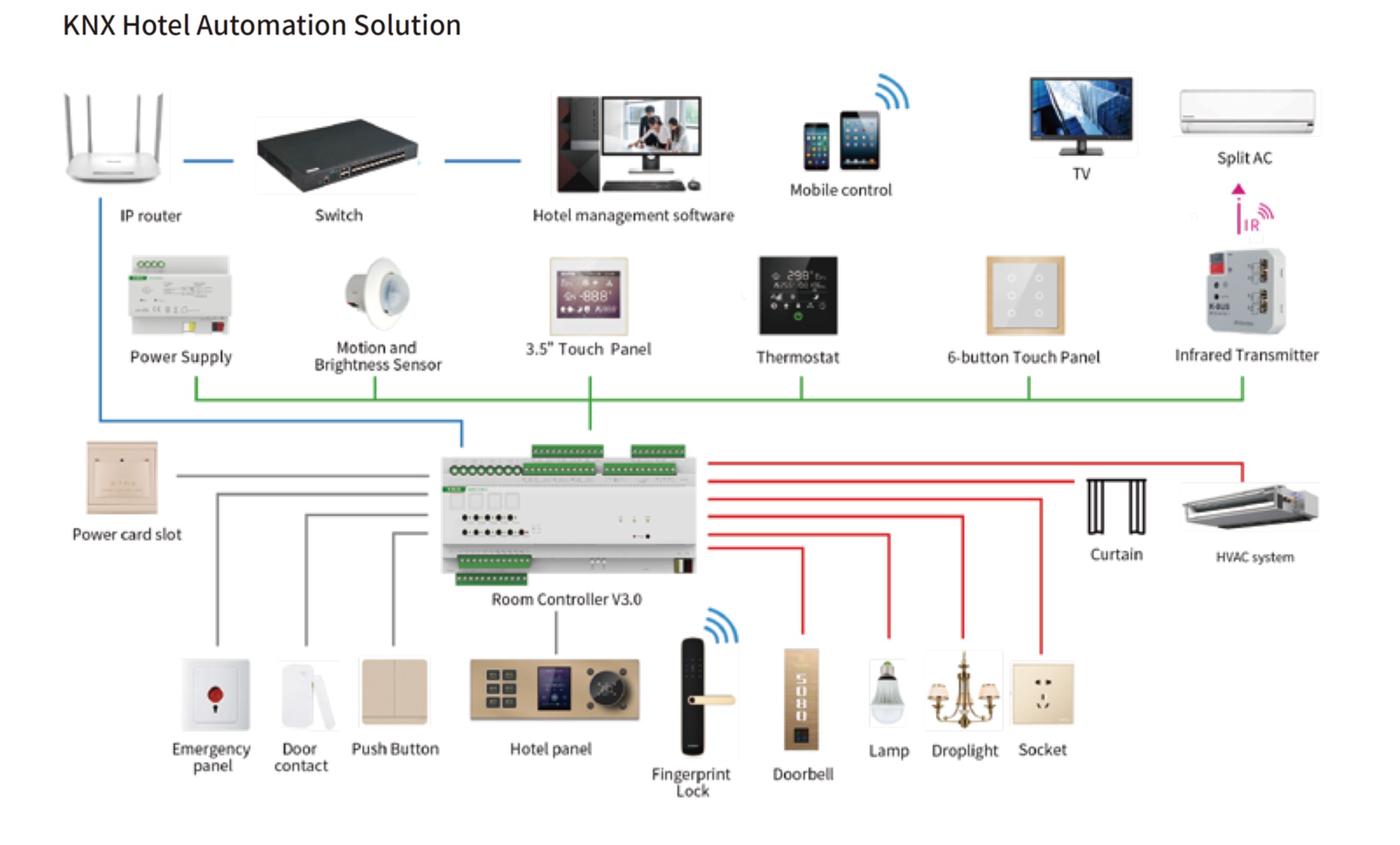 A Complete Product range of Actuator's, Driver's, Power Supplies and System Components.
 

The Idea behind KNX is simple as it is ingenious. KNX combines all main building functions like lighting, shutter, control to heating, ventilation, security, energy management and more into one inteligent system.
In this system all devices communicte with each other via a single bus cable which is installed alongside the normal power line.
This means all electrical functions are connected via the bus system which helps to lower the operational costs resulting in considerable energy savings.

Benefits:
KNX is an intelligent solution for networking and controlling building technology,  since the targeted connections of the devices and functions comply with the KNX Standard, both living and working areas become more convenient and secure.
---
Refine Search
Showing 1 to 7 of 7 (1 Pages)