DALI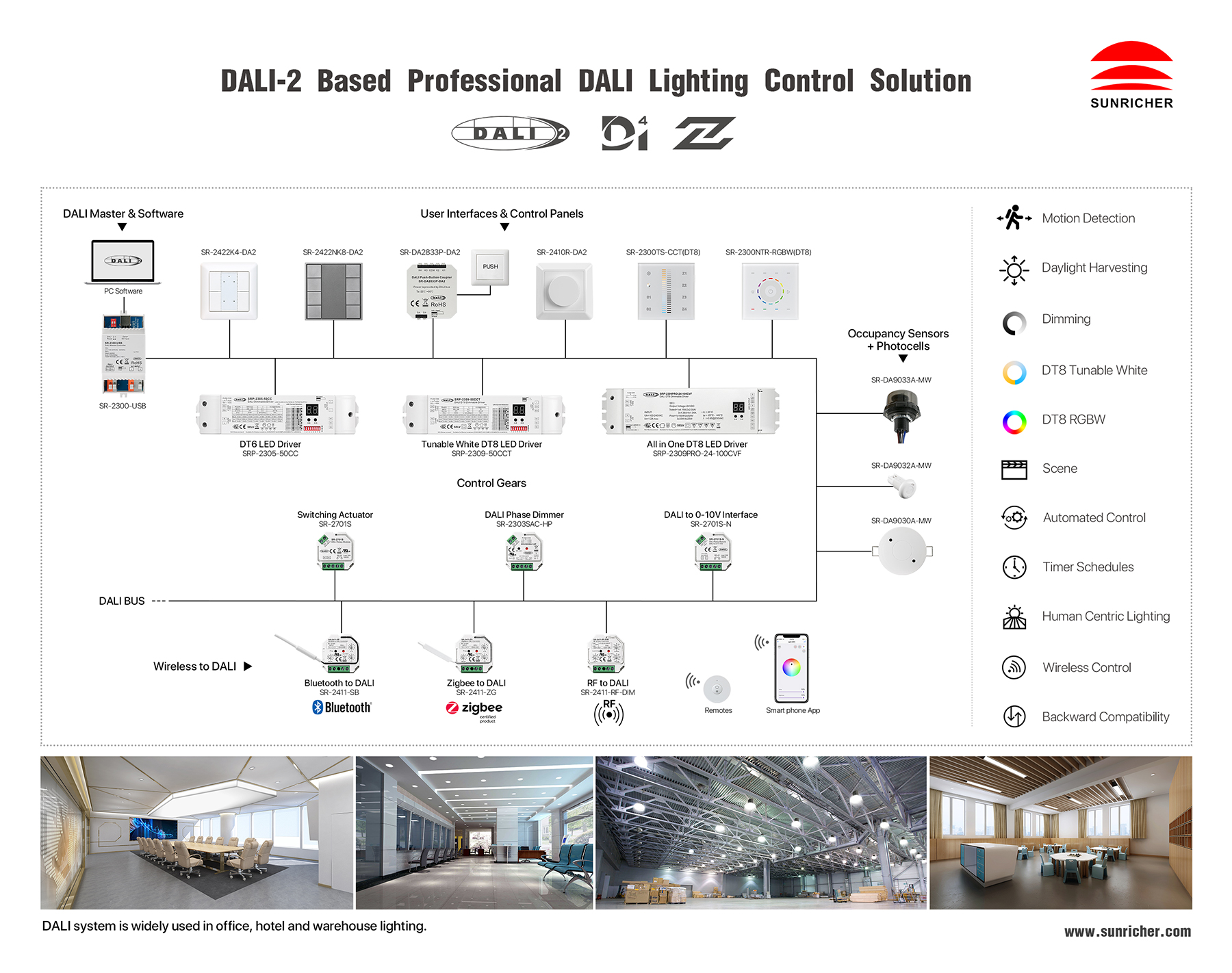 DALI only specialize in smart lighting control to achieve smooth and fine dimming in buildings. 

DALI is gaining popularity  globally and our customers in Australia (also New Zealand) prefer it because its a reliable wired BUS lighting network. 




DALI is an excellent choice for Smart Lighting Control and is less expensive than KNX. This choice makes the total cost lower in a project involving KNX.

In lighting circuits, Clients choose DALI and add a KNX-DALI gateway which connects the building management and lighting systems together saving significant costs.
 
For DALI, Black Cat Control Systems works with Sunricher which has been a DALI  protocol maker over 16 years which can provide one-stop DALI/DALI-2 solutions, including driver, sensor, DALI-2 wall switch, DALI gateway, wireless to DALI etc.
It all starts with DALI Master 
DALI 4 Channel Coupler for use with TEM SDA SM11 or SM41 Switch mechanisms.
---
Showing 1 to 2 of 2 (1 Pages)