TAS-Socket-Sets

           Double Pole  Auto Switching 

           Safety Shutter Door

           
Horizontal or Vertical Mounting.

   

           Available in Matt White or Matt Black only
           Available Separately or in TEM Sets 

           Smart Home Ready - Add your own Automation Relay

                  


Create you own combinations with the TEM Modul System.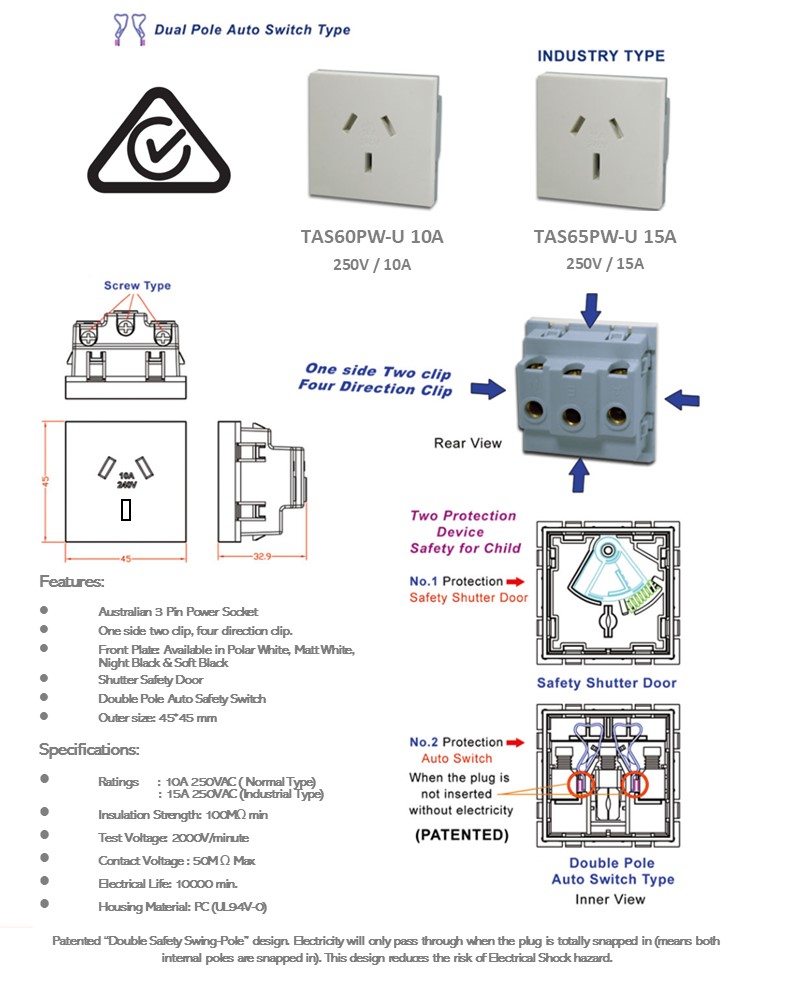 New Range of Sockets are Smart Home Ready.

Add your favourite Relay to enable Smart Features of your system.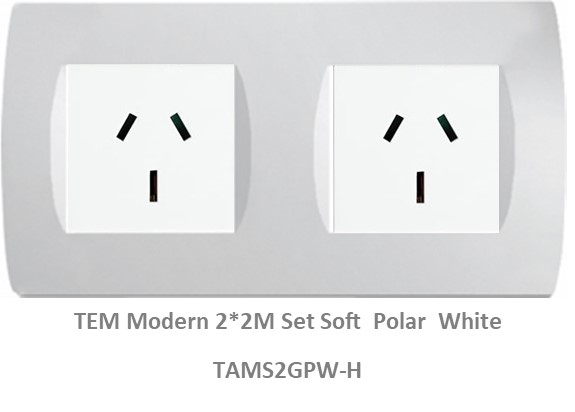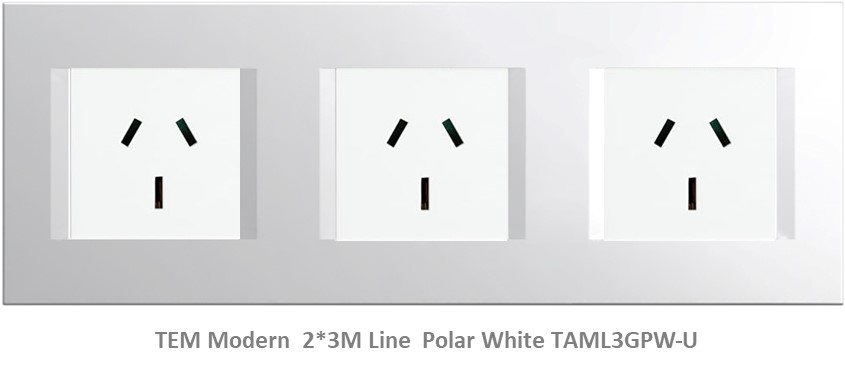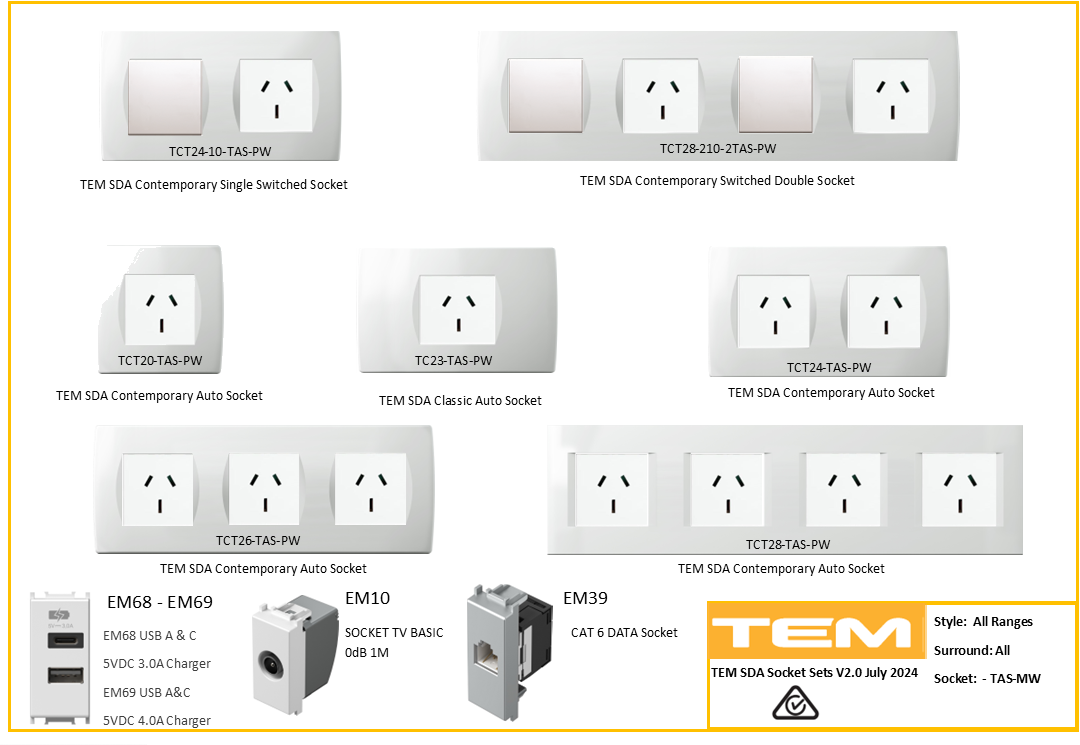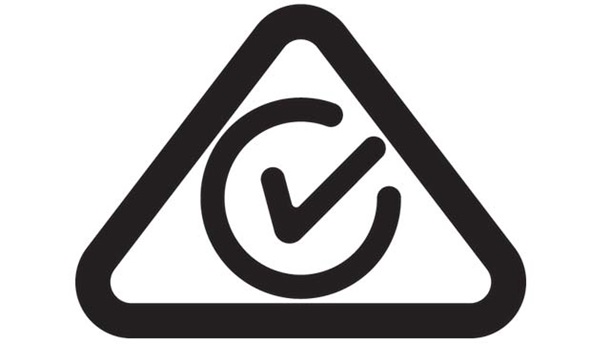 Disclaimer: TAS Sockets (TEM Australia Sockets) are manufactured for TEM Australia by an 
Independant manufacturer and are  not associated with TEM Si
They are only available within in Australia, New Zealand and Oceania regions.
---
Showing 1 to 29 of 29 (1 Pages)