Kaiser-Electro-Fire-Protection
Fire protection. 
Box, housing and sealing systems for fire-protection walls and ceilings.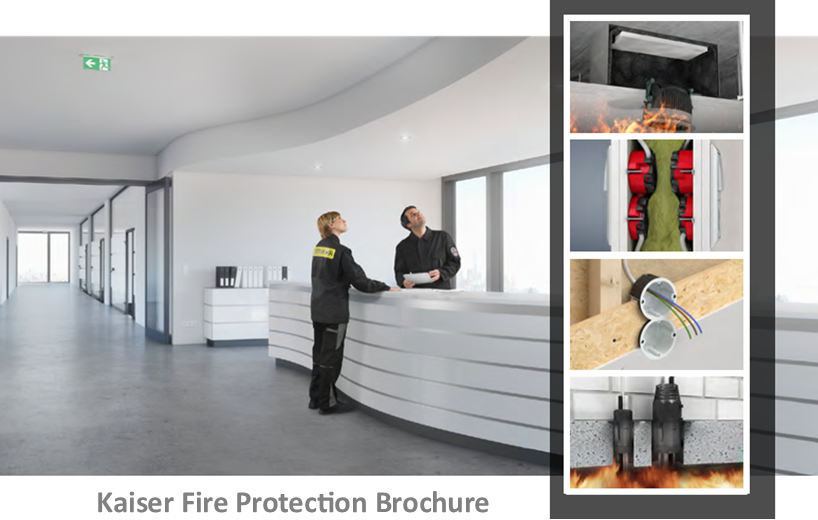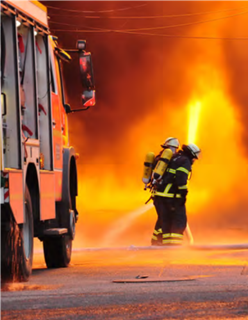 For safe functions, rooms  and escape routes. 
Fire protection engineering. 
When it comes to structural fire protection, building technology planners and installers face particular challenges. Experience shows that a fire can start anytime, anywhere. Even strict fire regulations offer no guarantee in this respect. The greatest potential danger is not the building itself, but the technical and electrical systems. 
For 90% of fire victims and around 70% of property damage, it was not the fire itself but dangerous, toxic smoke that was the decisive factor. In addition to preventing and fighting fire, it is therefore essential to prevent the formation and spread of smoke.
The most important goals of preventive fire protection are to save human lives and minimise damage to property. To this end, functional integrity of fire protection equipment, usability of escape routes and access for rescue services must be guaranteed.
KAISER fire protection systems have been providing you with reliable solutions for electrical installations in fire protection walls and ceilings for over 10 years, ensuring required fire resistance classes, even in the event of fire. Intelligent products for active, preventive fire protection made of fire-resistant, halogen-free materials that meet current legal and technical requirements. Products for walls and ceilings in buildings and for shipbuilding walls. Products that can save lives and prevent disasters with their reliability.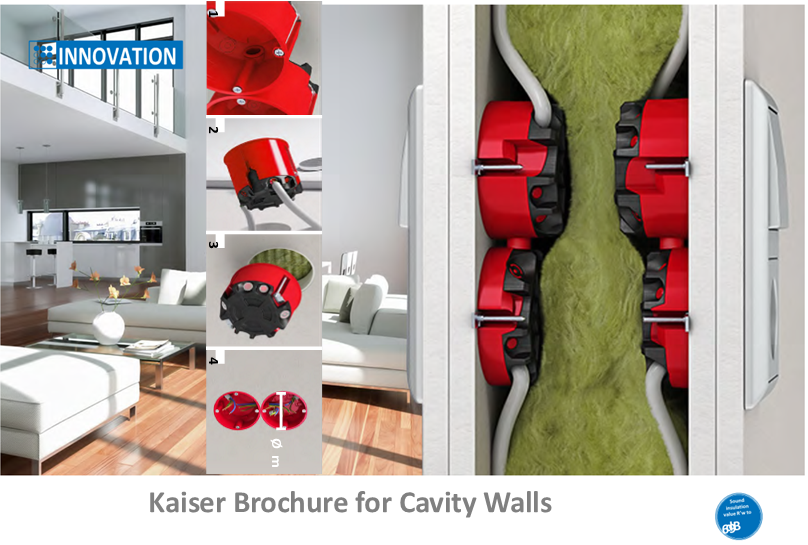 ---
Showing 1 to 10 of 10 (1 Pages)