TEM USB Chargers
Easily and comfortably charge your devices with TEM USB chargers
In today's deluge of mobile phones, smart watches, tablets, action cameras, navigation and other electronic devices, charging them has become a daily chore.
We quickly accumulate various adaptors, connectors, and cables, and that is why TEM is offering you a simple solution – powerful USB chargers EM66 and EM67. They are designed as 1 modular element, and are installed in the same way as a regular Modul electric socket.

EM66 and EM67 USB chargers, mounted on your work desks, in offices, or as an independent "socket" in your home or public spaces, provide greater comfort and reliability when charging your electronic devices.
Despite its miniature form, the USB chargers are extremely powerful; therefore, you will easily and quickly charge all your devices via a standard USB port.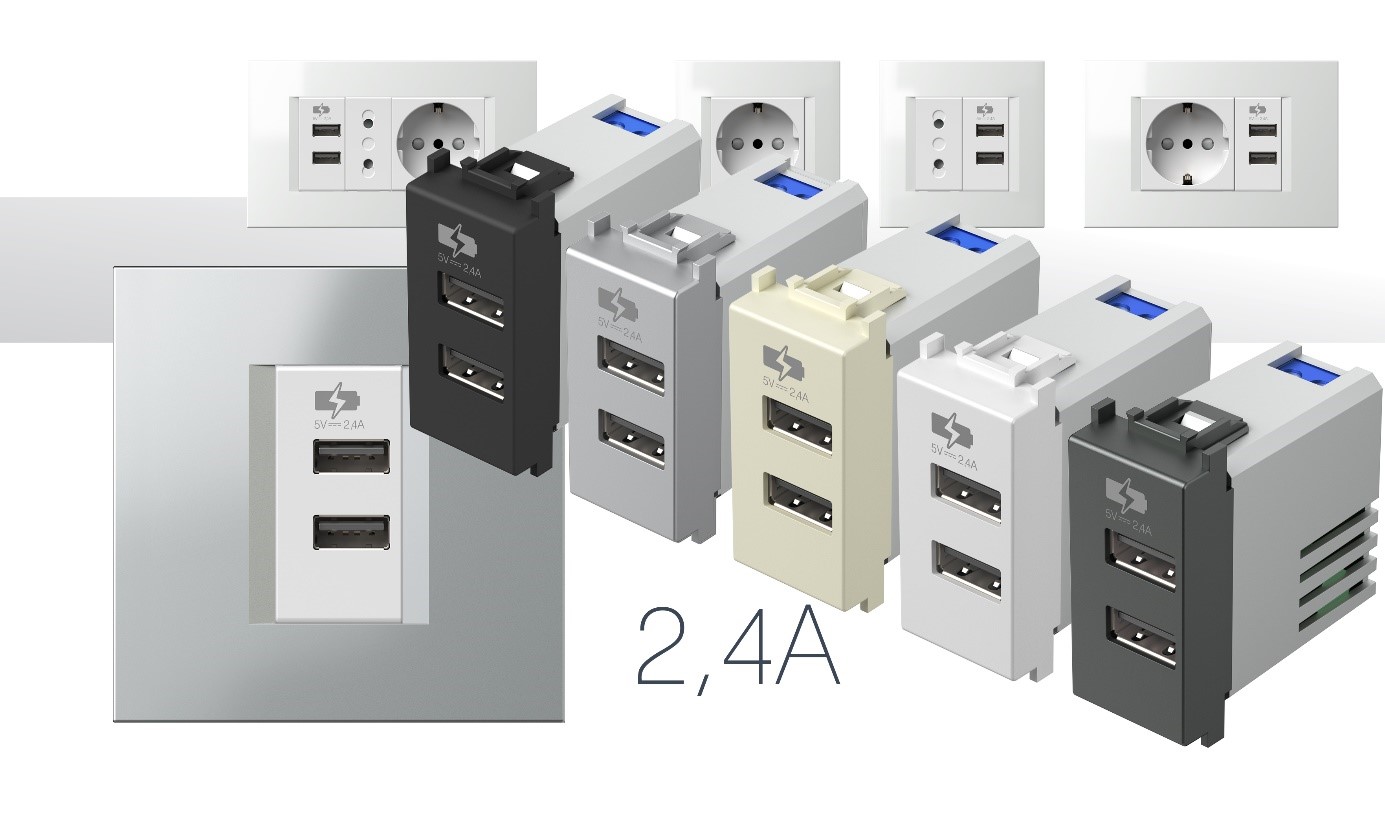 EM66 has one, while EM67 has two charging ports (2.4 A) and enables the charging of two devices simultaneously. The 2.4 A power output is only maintained if 1 device is being charged, while the power is split when 2 devices are charged.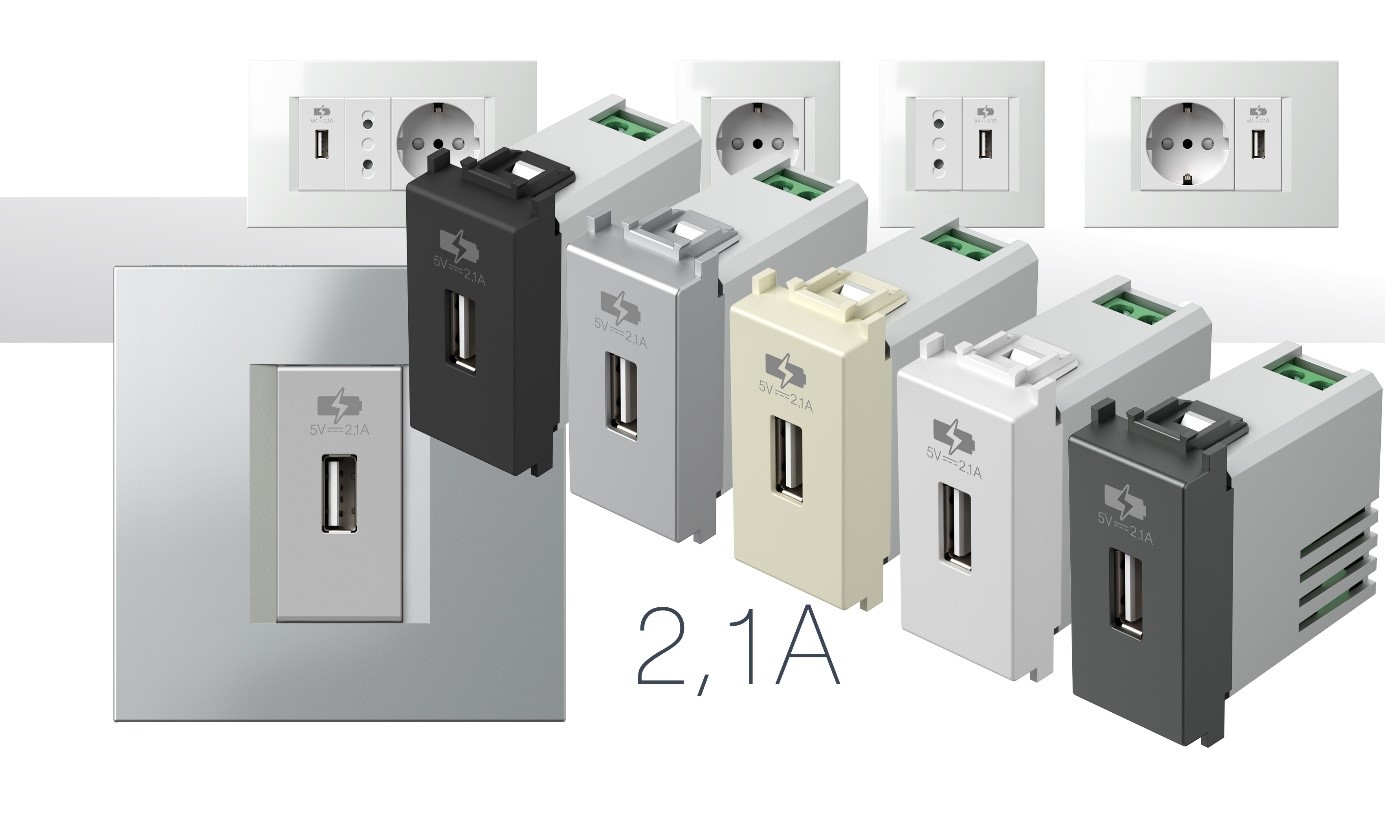 USB chargers in 1M size – various installation methods and combinations with elements
USB chargers are available in the 1 module size; therefore, they can be easily integrated with modular switches, sockets, and other MODUL function elements. This allows you to combine more functionalities in one spot, and create a unique combination, tailored to your wishes and needs.
The technical instructions for wiring and using the USB chargers are available here.

 
Wide colour range of USB chargers
They are available in five colours, which ensures that the aesthetics and flexibility of the Modul USB chargers fit your taste, wishes, and the particular interior.
You can choose USB chargers in your favourite colour:
white,

beige,

silver,

black,

and the newest, anthracite.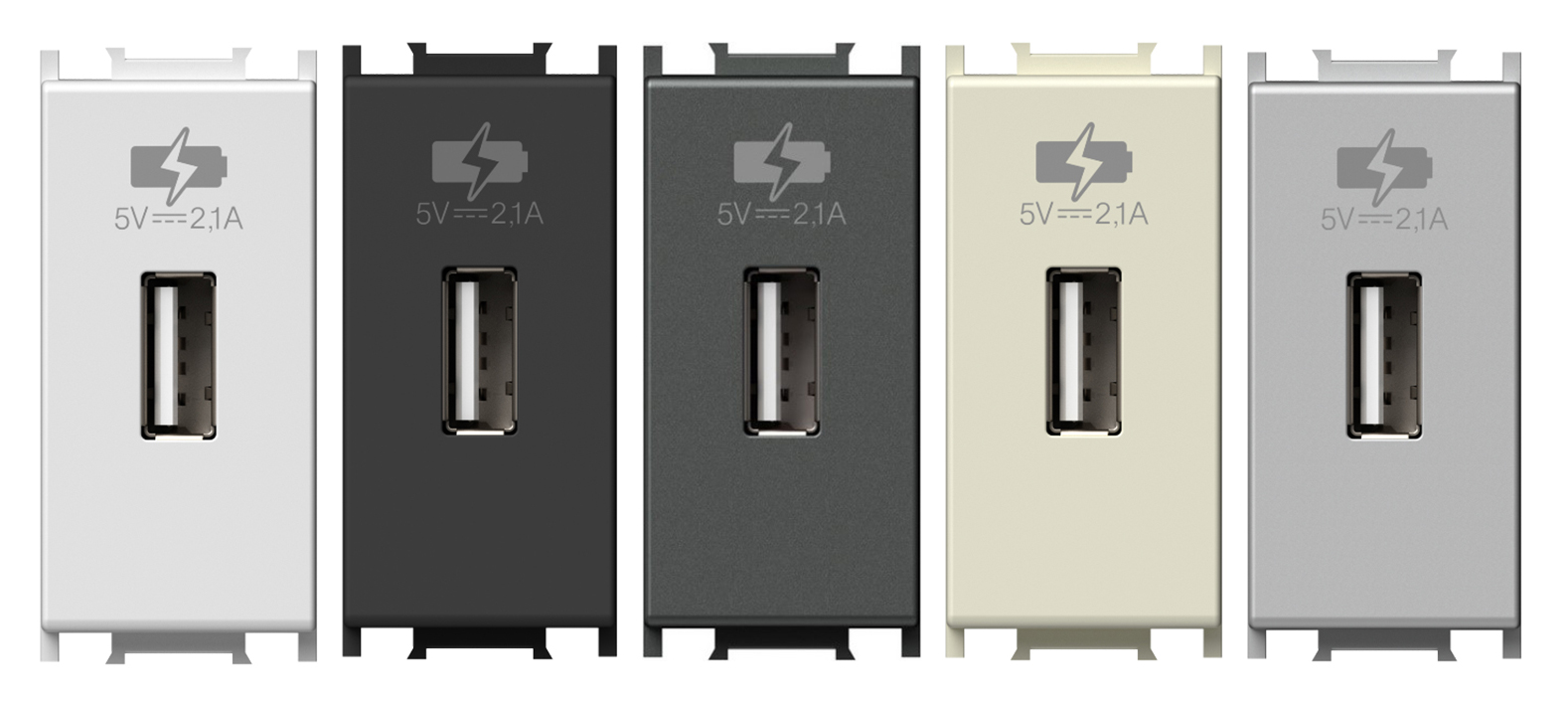 USB chargers can be easily integrated into the ambiance of your business, public, or private spaces; and with choice of Pure, Soft, or Line decorative frames, you will achieve a modern look and enrich your living or working spaces in a sophisticated way.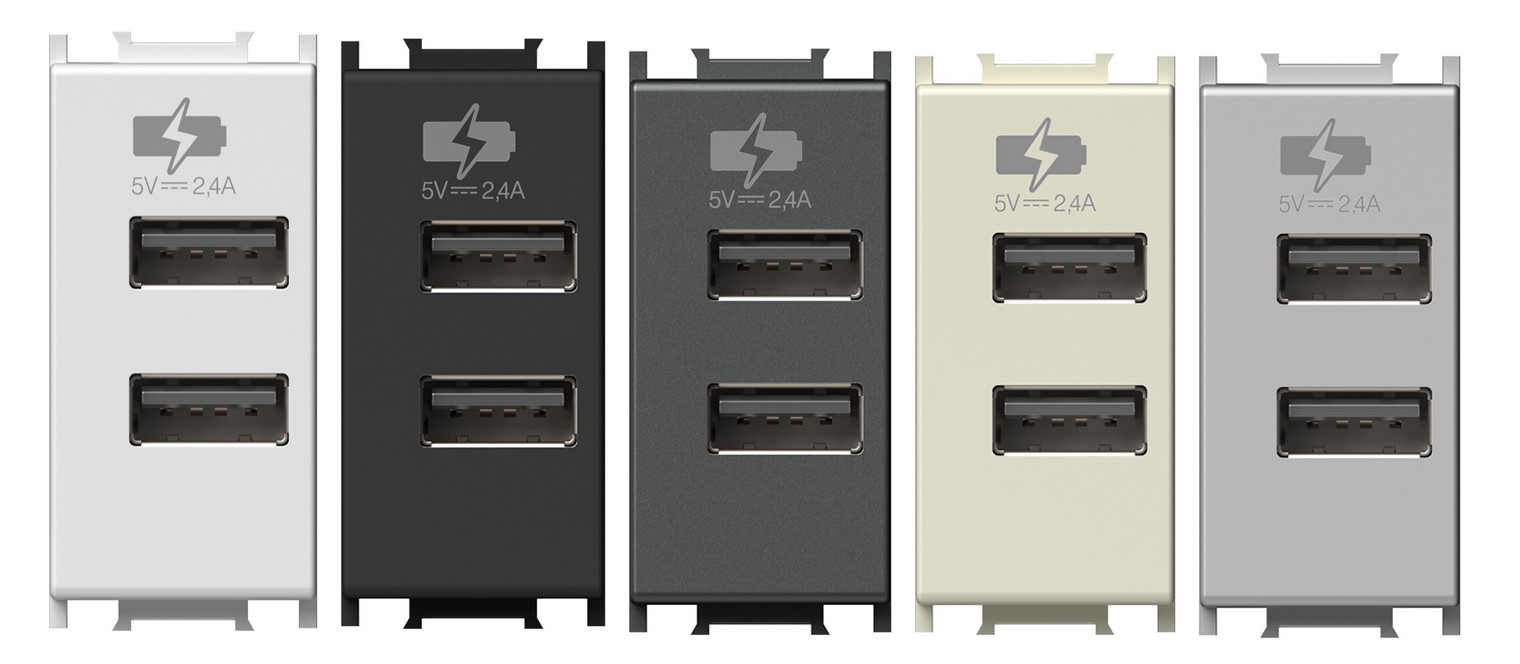 EM66 and EM67 USB chargers are already available at distributors and retailers of electronic goods.
You can find out more about our offer of MODUL modular switches and sockets at www.temelectrical.com.au
---
Showing 1 to 2 of 2 (1 Pages)