TEM SDA

TEM SDA Compliant Switch & Socket Sets are compliant with NDIS and the SDA Design Standard
The SDA Design Standard is critical in supporting the delivery of accommodation for people who require specialist housing solutions, including assisting with the delivery of supports that cater to their extreme functional impairment or very high support needs.

TEM can provide either Antibacterial, Contemporary or Classic Switches that are compliant with Section 12 of the SDA Design Standard.

Different switching combinations-variations (2 way, Push  Button, Intermediate, etc) are available, contact us for further details.
 
12. Switches and power points
12.3 Light and GPO switches shall be rocker action, toggle or push pad in design with a minimum width of 35mm
12.4 Dimmable lighting switches shall be provided in living areas and bedrooms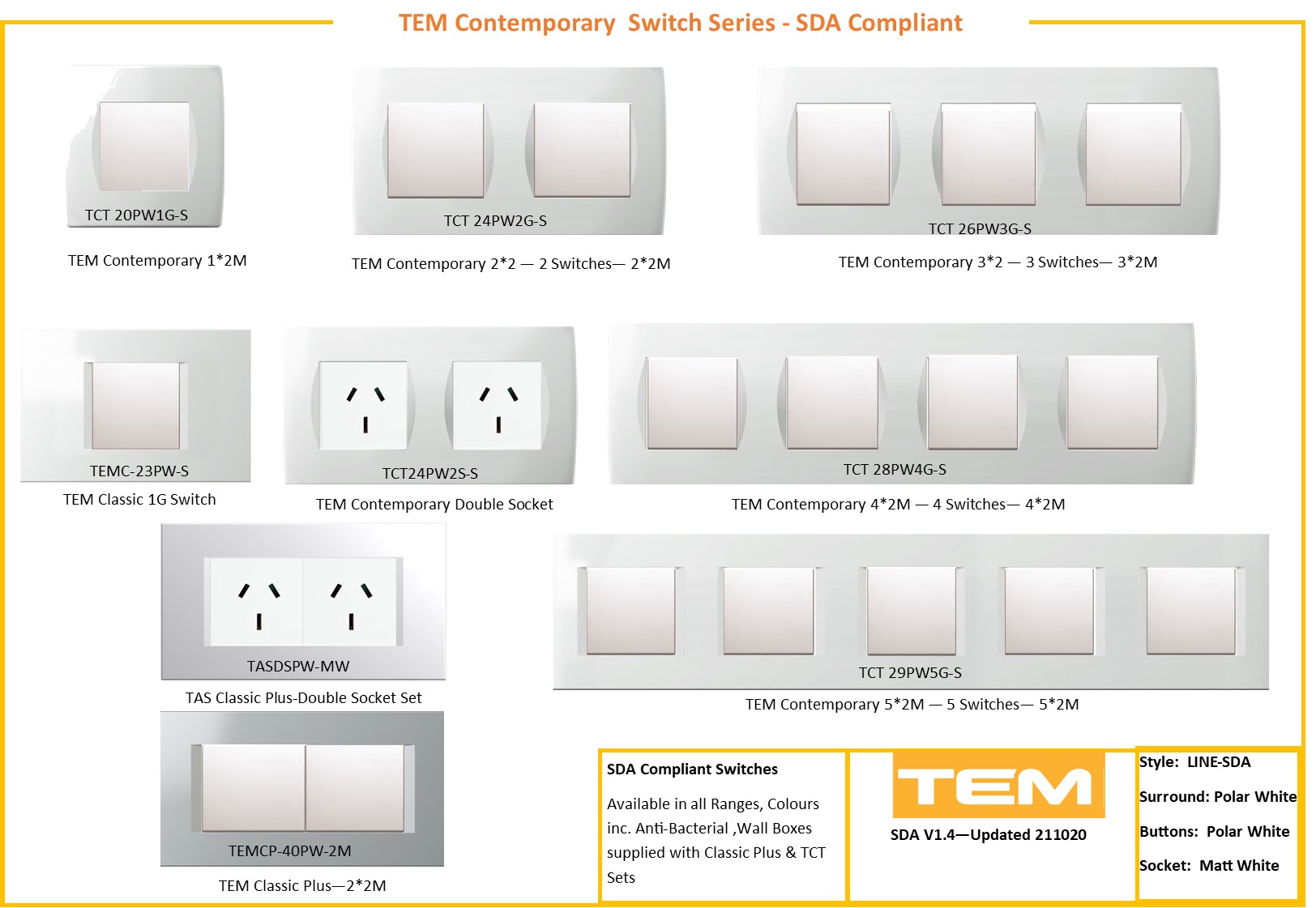 SDA Socket Sets.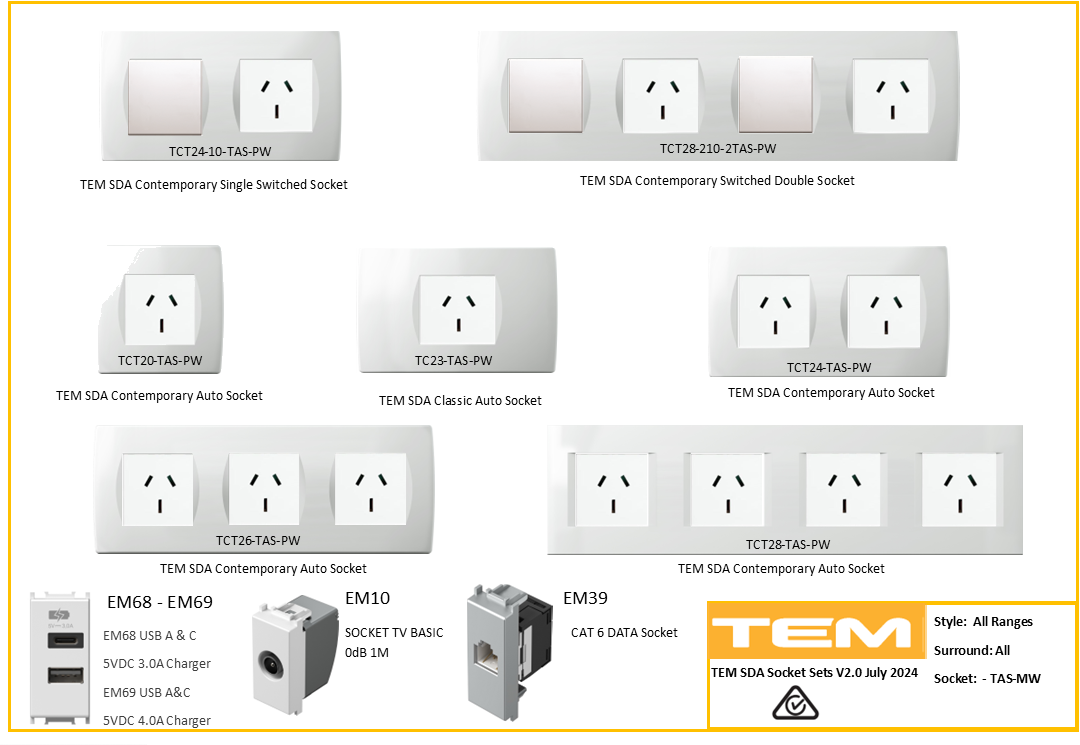 TEM SDA Dimensions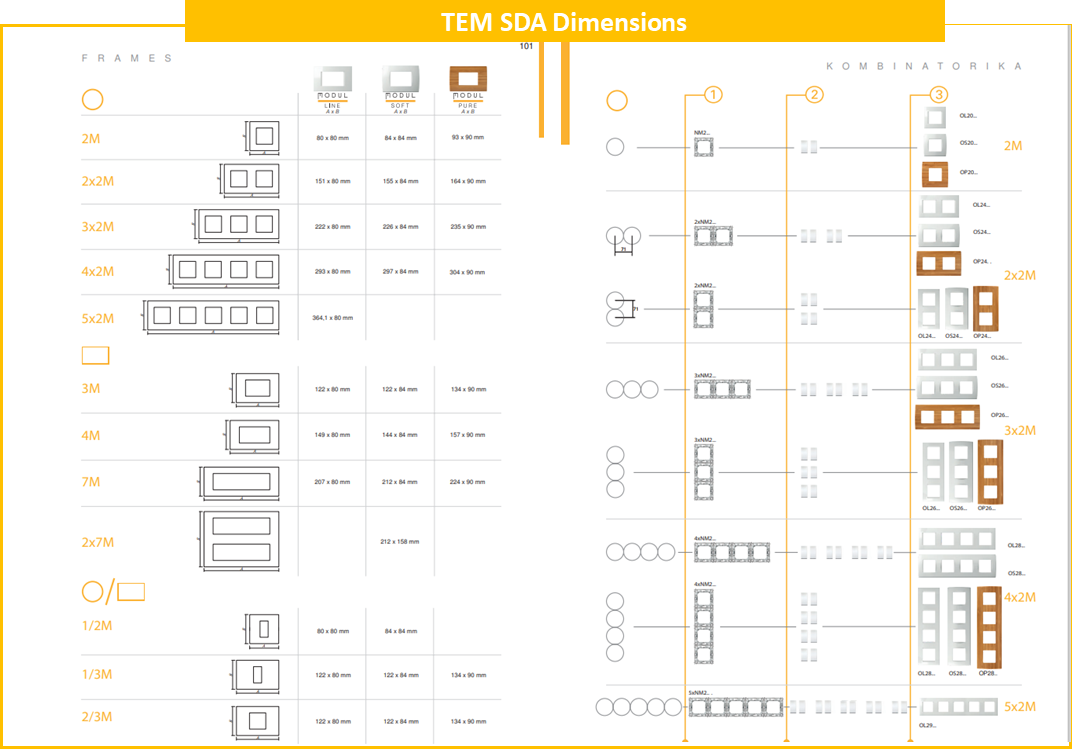 ---
Showing 1 to 19 of 19 (1 Pages)