QUBINO™- WiFi Remote Smart Switch- 4 Gang 
Latest Design to complement Modern Room decor. 
One Touch Control.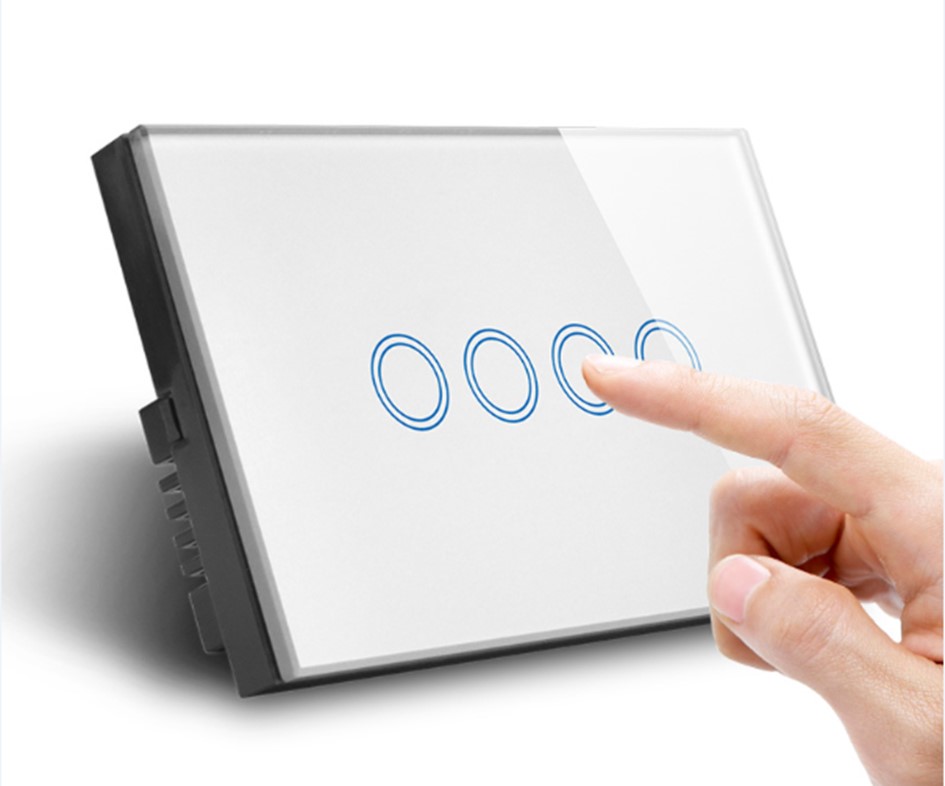 High Quality Tempered Glass.

Overload & Overheat Protection.

Supports both 1 (loop back) or 2 Wire.

Works with Incadescent, LED, Fluro, Motors, Fans etc.

Suitable for Home. Office or Commercial applications.

Voice control with Alexa, Google etc.

LED Button Back Light with Day/Night Indication.
Specifications:
Frequency

: 2.4gHz (WiFi)

Size: 120*72*42mm

Voltage: 110-240VAC

Frequency: 50-60Hz

Connection: Screw Terminal-Single Wire
Compatable with:

Homeseer (Tuya Plug In)
QUBINO WiFi- Smart Switch-4 Gang
AUD $ 84.95

---

5 or more AUD $ 76.46
10 or more AUD $ 72.21
Related Products
Tags: Qubino WiFi, Smart Touch, Smart Switch, WiFi