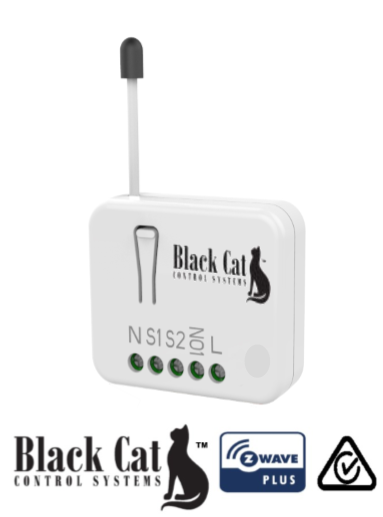 The Philio LED Dimmer is a security enabled wireless dimmer, based on Z-Wave Plus technology.
Z-Wave Plus enabled devices displaying the Z-Wave Plus logo can also be used with it regardless of the manufacturer, and can also be used in other manufacturer's Z-Wave enabled networks.

To operate the dimming function a momentary switch such as a TEM PW-1D momentary switch can be used or a single momentary switch can turn the LED light On/Off by pressing the button briefly,
You can switch the light by pressing the button briefly or  long pressing to control the brightness of a dimmable LED light bulb. External switching can be One, Two or Up/Down.

Dimming is supported utilising Zero Crossing Technology which eliminates a flash or blink when switched On.

This dimmer is a transceiver which is a security enabled device which based on Z-Wave Plus technology, and it is fully compatible with any Z-Wave enabled
network.

The PAD07 supports the Security Command Class, it can learn with a Secured enabled controller to fully utilize the device. Its functionality and supported command classes is identical when included as a secure and non-secure device.

Warning: Do not use Non-Dimmable LED's with this Dimmer.
Technical
Range
Minimum: 40M Indoors. 100M Outdoors line of sight.
Warranty
Warranty
12 Months
PAD07 Z-Wave In Wall Dimmer
Related Products