TAS Shelly Dimmer 2 mounting clip for TEM Switches.
Th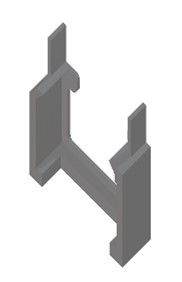 is unique mounting clip is used in conjunction with TEM Switches. The mounting clip provides a firm mount for the Shelly Dimmer 2 whilst allowing the wiring connections to be made in a professional manner.

Only available from Black Cat Control Systems.
TAS Shelly Dimmer 2 mounting clip for TEM Switches
Brand: TAS
Product Code: TAS-TSD-1
Availability: In Stock
Tags: TAS Mounting Clip, Shelly, Shelly Dimmer 2,