Z-UNO. Make your own Z-Wave devices.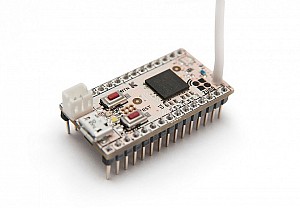 Z-Uno is the first and only easy to use developer board that allows you to create your own Z-Wave device without deep knowledge of Z-Wave protocol or programming.  Z-Uno is a mix of Z-Wave home automation radio protocol power and Arduino simplicity.

Being inspired by Arduino project Z-Uno inherits all concepts of easy-to-use hardware and software solutions, keeping maximum flexibility.

The original Z-UNO is NLA and a new generation based on the 700 Z-Wave series chipset is under development.
This may  become available after the resolution of the Ukraine conflict.
---
Refine Search
Showing 1 to 1 of 1 (1 Pages)