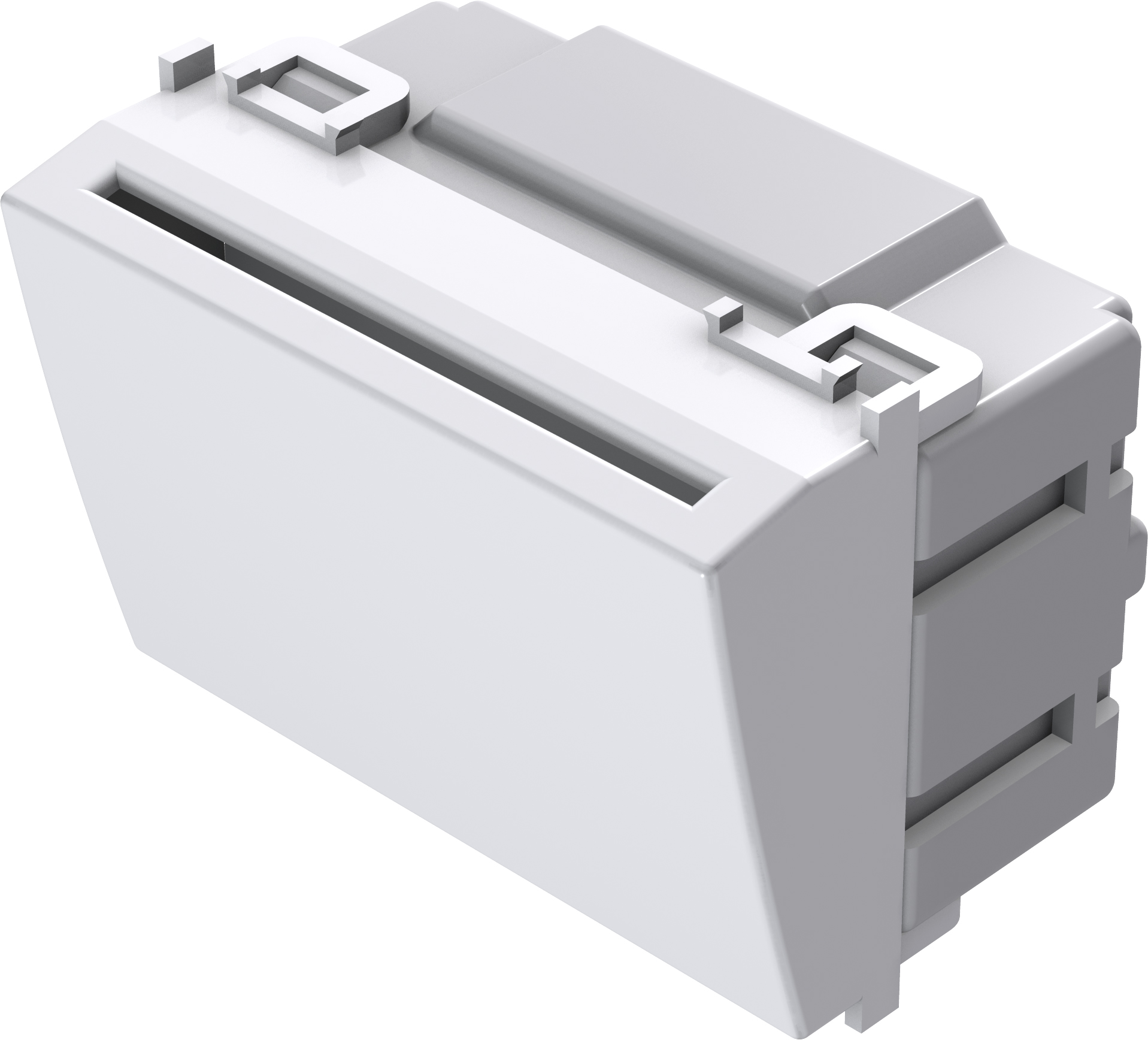 TEM Card Switch Set.

Energy Saver Card Switch - 3A 12-250V ~ 3M- Polar White
Key Card Switch Basic - any ISO Card

Supply Voltage 12-240V

Output 240V for external relay (not included)

In Accordance with EN61000-6-1

Not for Access Control.

Comes complete with NM30 Frame, OL30PW Surround & ISO Card.

Other TEM Colours available, call for pricing.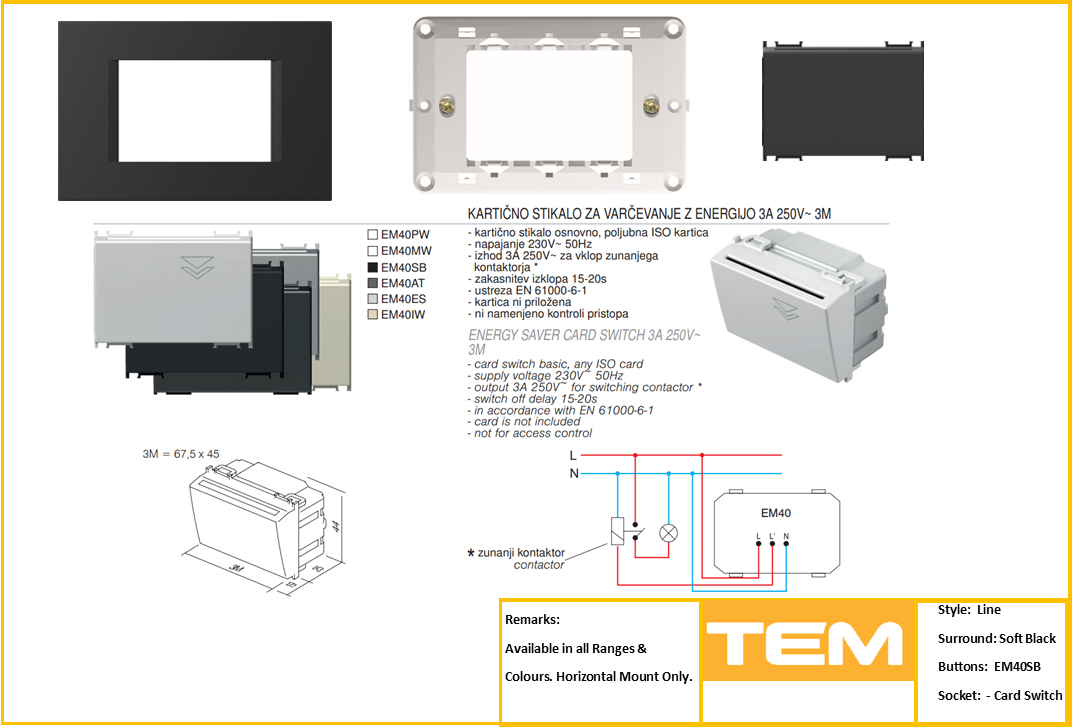 For use in conjunction with a suitable contactor/relay or include it into a Smart Home using WiFi, Zigbee, KNX or Z-Wave relays.
TEM Energy Saver Key Card Switch Set
Related Products
Tags: TEM, TEM Switch Sets, Energy